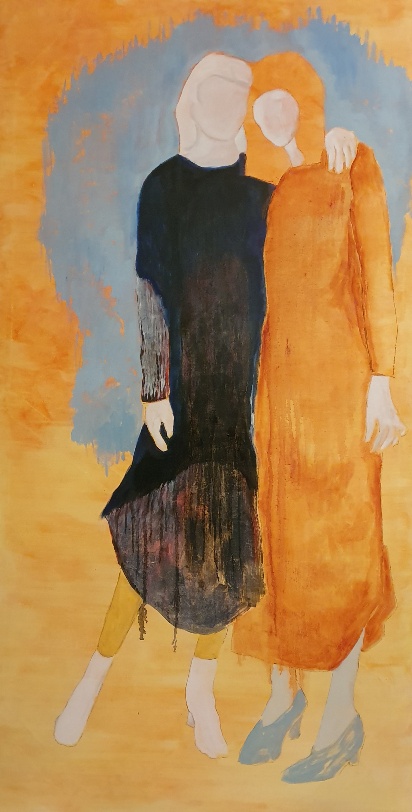 Being tall?
Exhibition opening 03/16/2020 6pm to 7:30 pm
Galleria Seinä
Lapin yliopisto, Yliopistonkatu 8, 96300 Rovaniemi
Kissu Ailoranta
exhibition is an artistic story about the identity of tall people and their social relationships. The paintings are describing society and the clothing industry. The artist is doing her pro grad on the same subject at the same time.
Furthermore, Kissu Ailoranta is an entrepreneur and has been in business for over 15 years with tall people, so she has an idea of what tall people think and need. These thoughts have given inspiration for these artworks.
There are four oil paintings (1900×1000) and two figures (height c. 200 cm). Figures are made of plywood and covered with yarn mixed techniques. The paintings are describing doorways that tall people must pass through. The viewer can compare his/her own height to the figures.
Exhibition is open March 17-April 2, 2020.
Information Kissu Ailoranta, pailoran@ulapland.fi, 0404133442