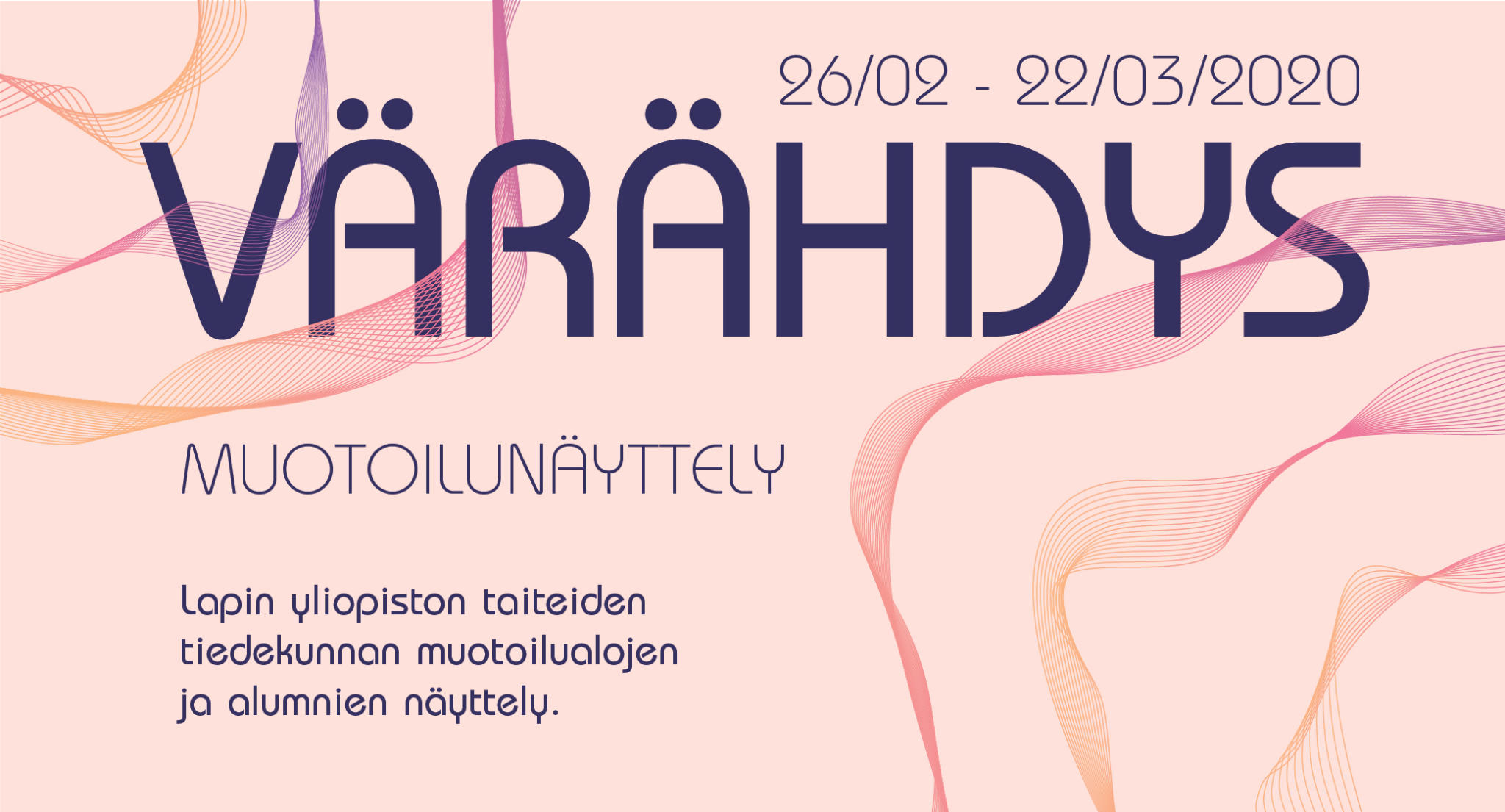 Värähdys – Celebration of Art and Design
EVENT CANCELED
Welcome to enjoy our exhibition and live music!
Värähdys-design exhibition showcases the diverse talents of students and alumni of the Faculty of Arts, University of Lapland. On Wednesday March 18th we celebrate these talents in the exhibition gallery at Arktikum.
During the evening you will have the chance to view the exhibition and meet some of the artists behind it. There will also be a live music performance by the artist vmh, and some light refreshments.
Free entry!