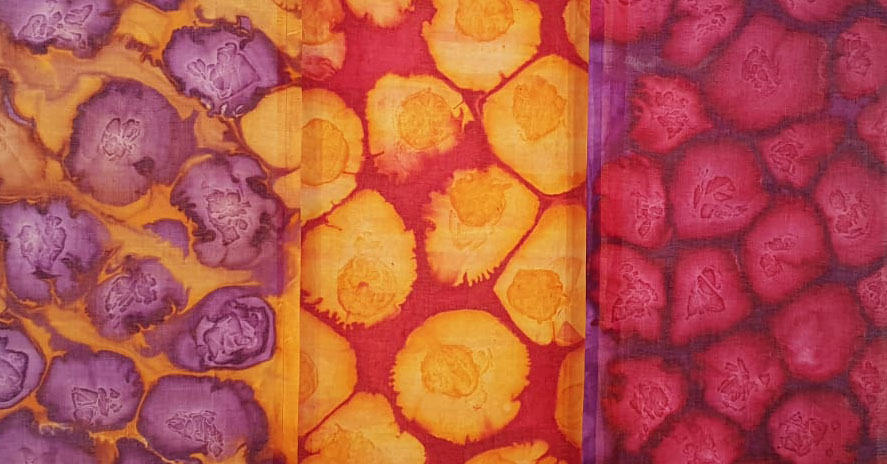 Värähdys
noun – vibration, pulse, ripple
Värähdys is something you feel in the process of creating or when admiring something that takes your breath away. It flows through the air as sound waves and arrives to us as music. It is ripples in the water and cracks in the ice. It is a force of change and a shift towards something new, present in both nature and the innovations of design. It is a vital part of the cycle of creation that keeps pushing us forwards.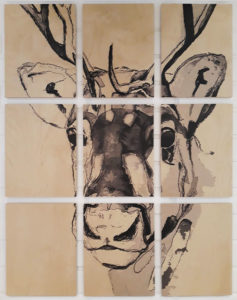 At Arctic Design Week the exhibition Värähdys showcases the talents of students and alumni of The Faculty of Arts of the University of Lapland. The exhibition is open at Arktikum galleries Valo and Katve 24.02. – 22.03.2020.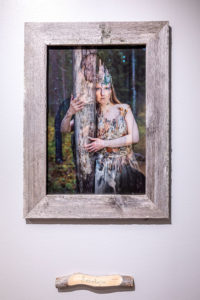 No entrance fee.
Galleries Valo, Katve 1 and Katve 2
Värähdys-design exhibition
26.2.–22.3.2020
Exhibition event 18.3.2020 5pm
Arktikum-house
Pohjoisranta 4
96200 Rovaniemi
KUVATIEDOT
Mervi Sääskilahti, yksityiskohta tekstiilitaideteoksesta "Heijasteita ja haikuja hillajängältä".
Saara Sarparanta, "Poron katse", digiprintti koivuvanerille.
Neea Pauri, "Sadonkorjuu", osa isompaa valokuvateoskokonaisuutta, lentikulaarikalvotekniikka.