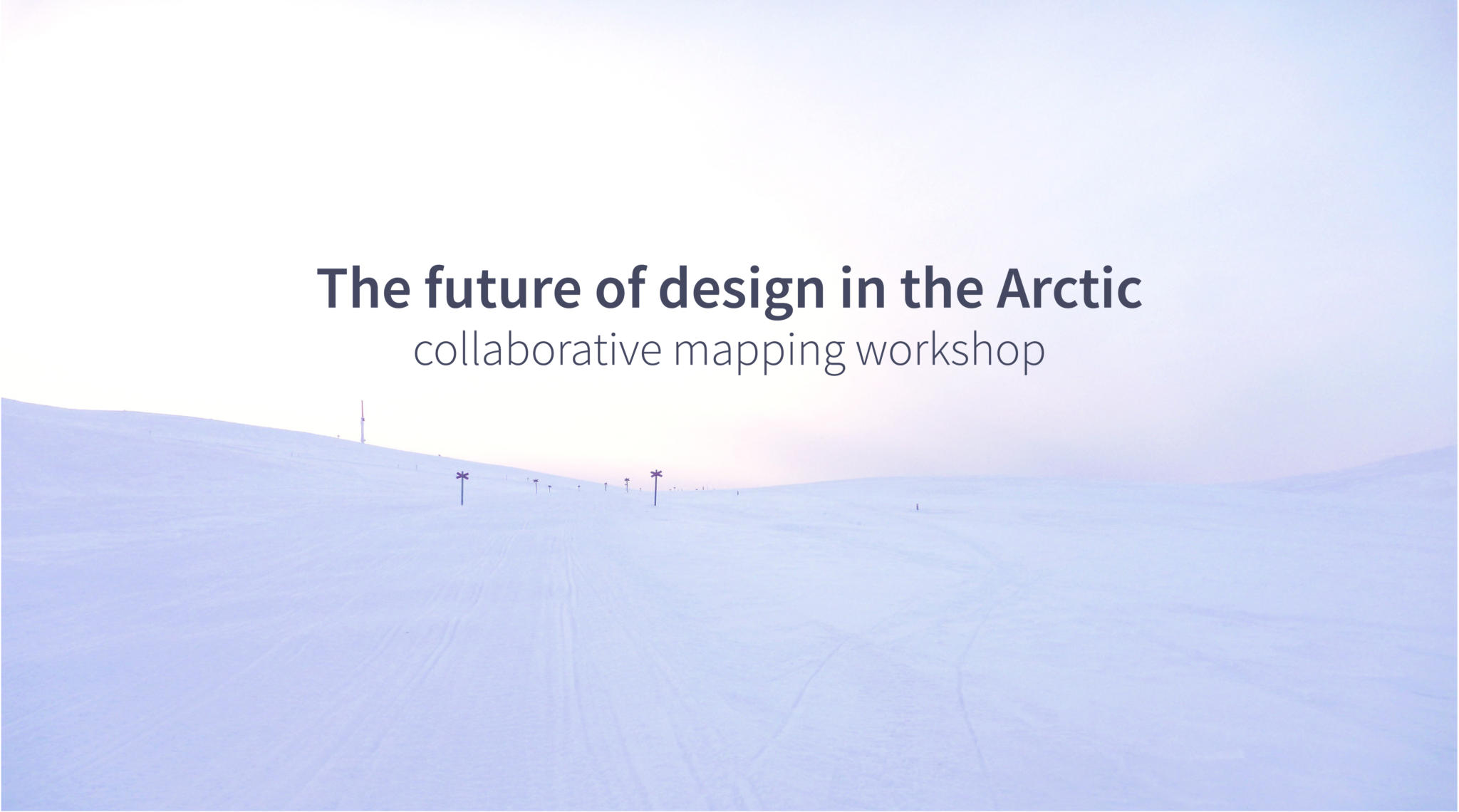 THE FUTURE OF DESIGN IN THE ARCTIC
EVENT CANCELED / PERUTTU
Collaborative ecosystem mapping workshop in SINCO lab, aiming to discuss the future of design in Arctic regions: opportunities and challenges.
Keywords: Ecosystem mapping; design strategies; Arctic Design
Facilitators:
Päivi Tahkokallio, BEDA president, ORNAMO vice-president
Caoimhe Isha Beaulé, Doctoral researcher – Service Design Research Group.
Samuel Ahola, Coordinator, SINCO and ARCTA labs
Contact: cbeaule@ulapland.fi
Location: SINCO lab, University of Lapland
Date: Monday March 16th, 9–11 am
Duration: 2h
Capacity: 25 participants
Description
This workshop invites individuals from various sectors (public, private, community) who are interested in the future of design in the Arctic. The aim of the 2h session is to collaboratively map out the ecosystem of design in the Arctic. Particular attention will be given to the opportunities and challenges specific to the context of the circumpolar North.
The outcomes of this workshop (a visual map and written summary) will help develop a holistic perspective on the topic, and inform the Arctic Design Cluster on the current state of design in these areas, as well as discuss related topics with participants present. With a situation-centered approach, this happening invites participants to shift their focus on communities located outside metropolitan areas, such as Arctic and rural Finland, and explore what design has to offer.
A multiplicity of views will generate the best results, hence, this workshop is open to anyone. Come join us for an interesting discussion about the future of design in Arctic regions!
Workshop is free of cost. Please note that number of participants is limited. Reserve your place here.