Key Speakers at Arctic Design Week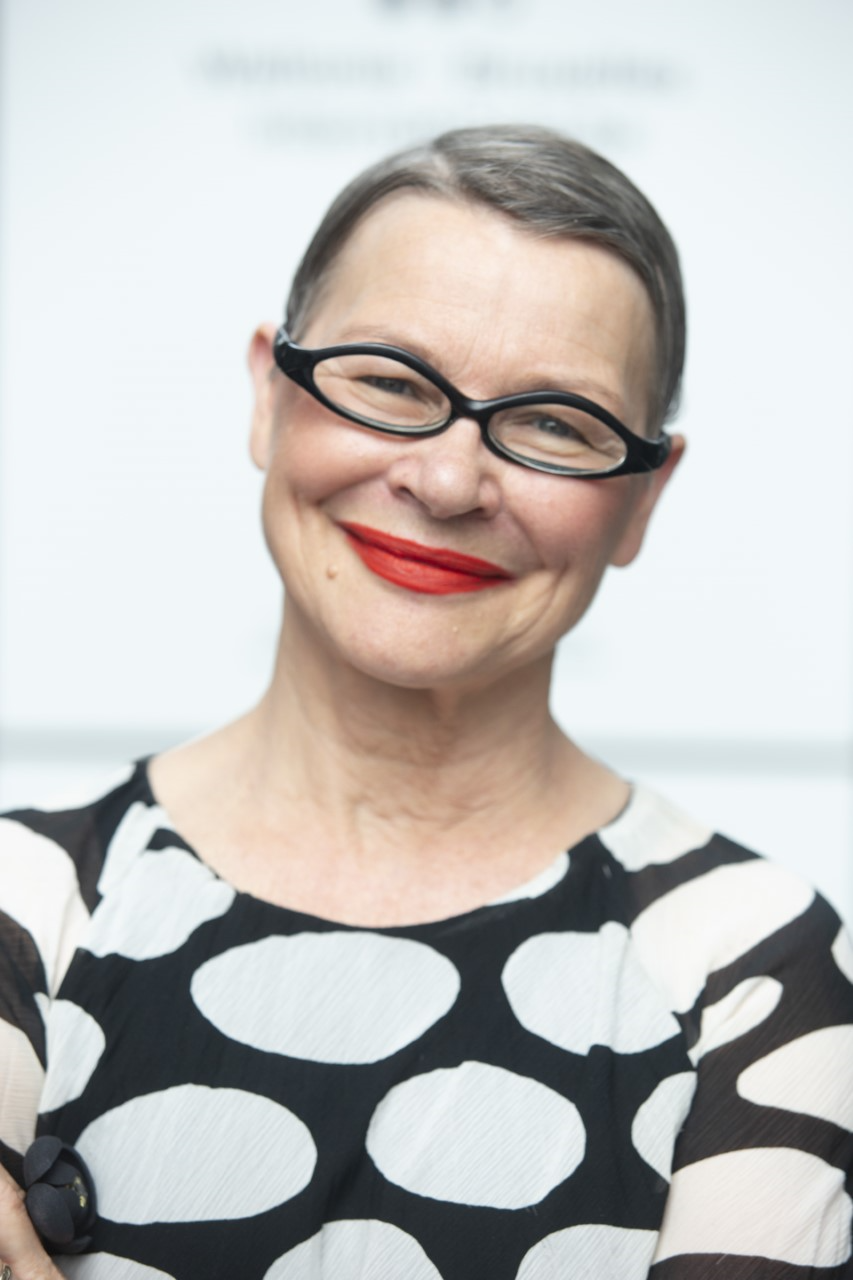 Päivi Tahkokallio
President, The Bureau of European Design Associations BEDA
Moderator at Arctic Design Week forums
Päivi Tahkokallio is President of BEDA, The Bureau of European Design Associations with 47 member organisations in 25 European countries, leading creation of next generation design policy for Europe, and Founder and CEO of Tahkokallio Design+, a design thinking and strategic design agency from Lapland, Finland.
With her track record on strategic and social design she has been called the mother of Arctic Design, a design approach to support sustainable development of the Arctic. She has extensive experience in the inclusive approach to design through her earlier career at the University of Art and Design Helsinki (now Aalto ARTS) and The National R&D Centre for Healthcare and Wealth, and through leading European Design for All networks.
Päivi is Chair of Design Committee of Lapland Chamber of Commerce, Fellow of Royal Society of Arts in the UK and Distinguished Professor at Shanghai Academy of Fine Arts.
Picture: Pascal Demeester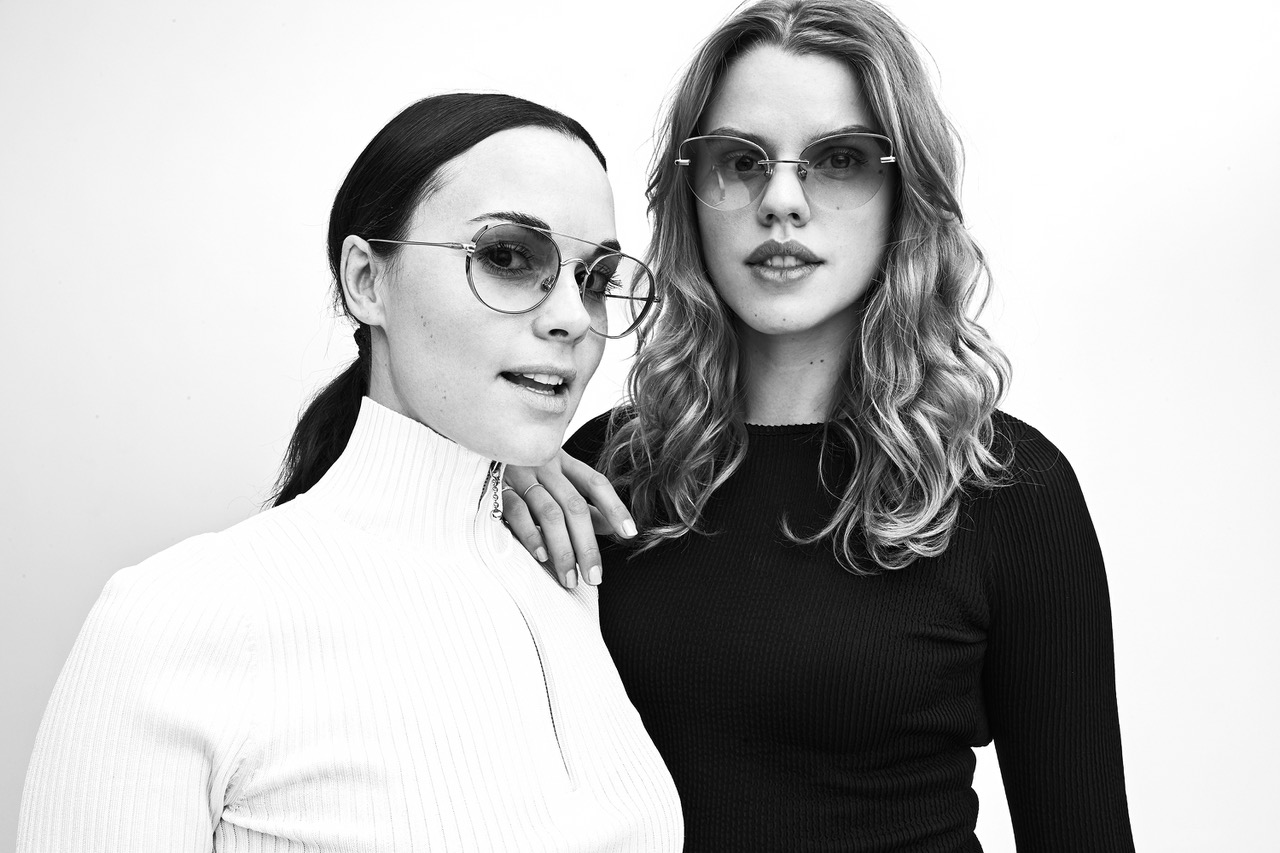 Emilia Lindmark and Josefin Gustafsson
Founder and PR and communication manager
EOE Eyewear, Sweden
EOE Eyewear is a Swedish brand, founded by Erik and Emilia Lindmark in 2010 during a snowmobile ride in the small village of Ammarnäs in Swedish Lapland. The vision was to state eyewear as an obvious accessory for each and every occasion. EOE is created out of love for the elegance and simplicity of Swedish design, combined with the barren beauty of the nature in Swedish Lapland. The frames are sustainably produced and completely recyclable and biodegradable. The heritage from the Swedish north is reflected both in the names and colors of the eyewear, not least in the details and materials brought from the wild and beautiful nature.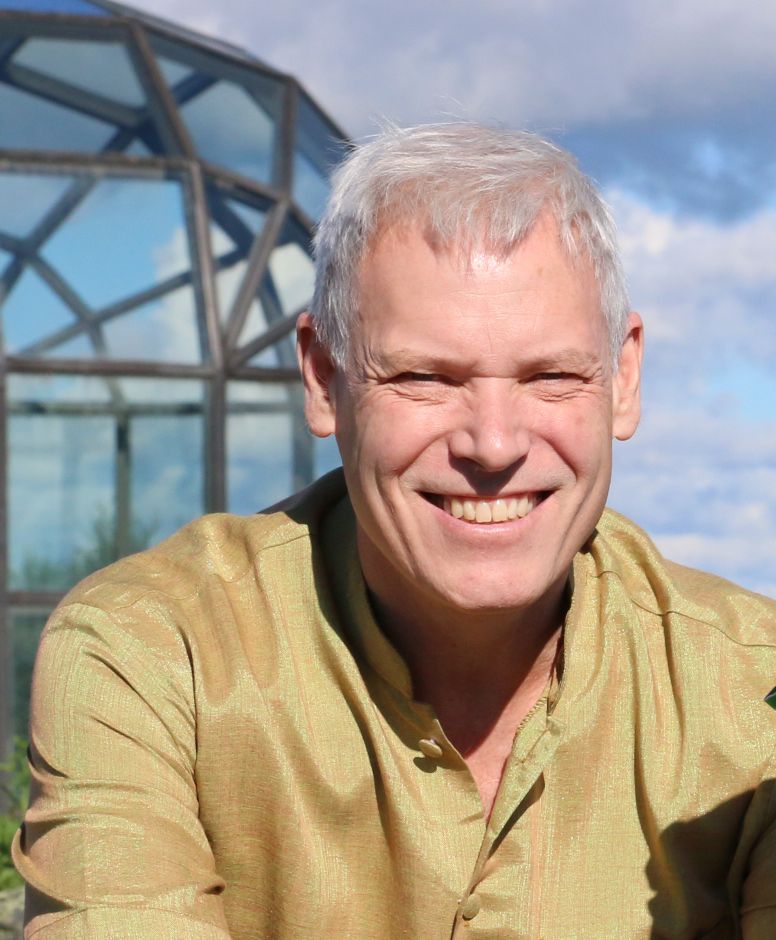 Chief Scientist, Beijing Normal University & Research Professor at University of Lapland
Member of Finnish Academy of Science and Letters
Awarded China Friendship medal 2014. China "1000 talent" awardee 2010.
Authored about 200 articles
Leads China's Geoengineering research program. Developing novel ideas to tackle impacts of climate change with engineers, lawyers, designers and social scientists to: Conserve the ice sheets preventing catastrophic sea level rise, Re-wild the Arctic to stop permafrost releasing greenhouse gases.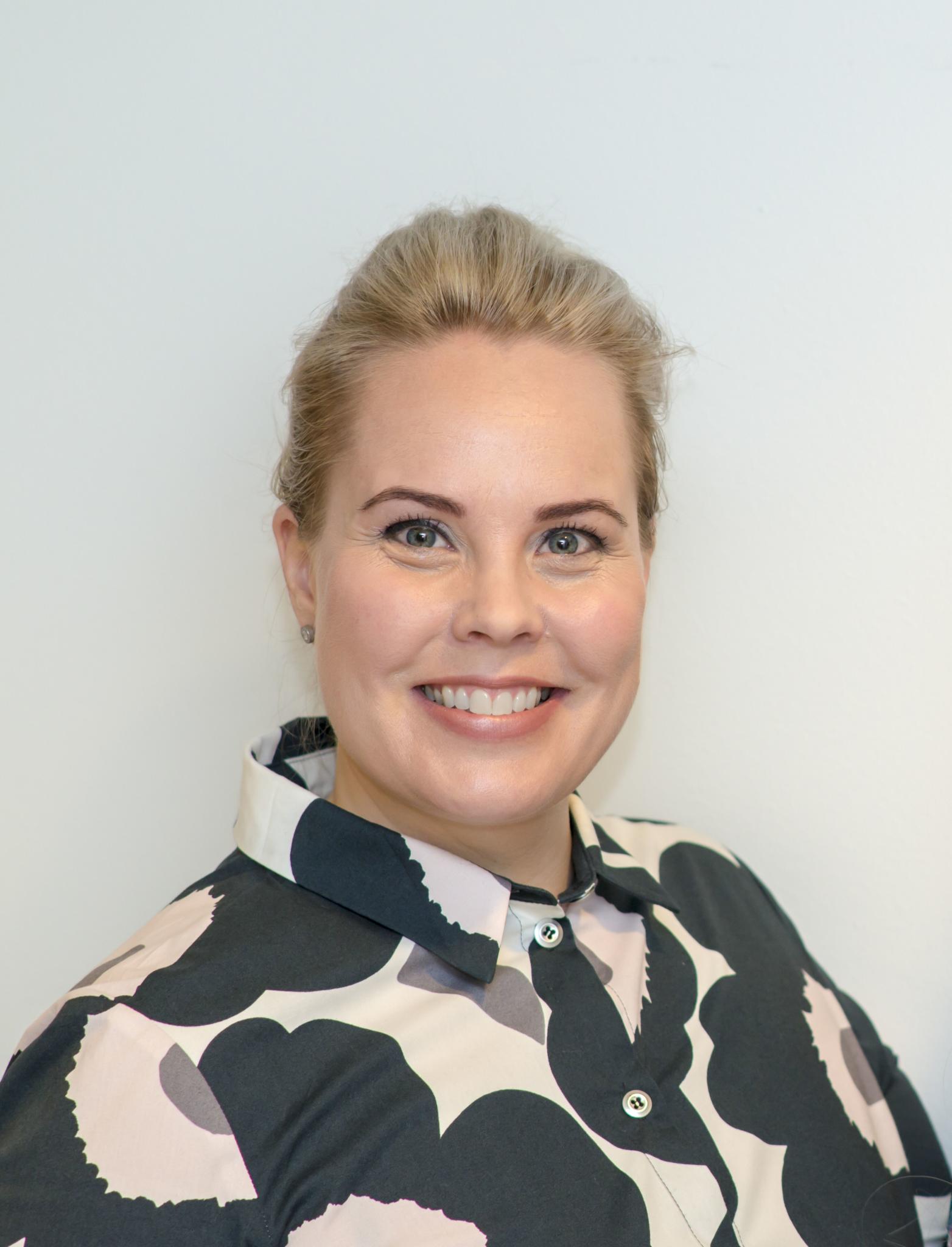 Senior Lecturer, Lapland UAS, Finland
PhD Researcher University of Oulu, Finland
Kati Koivunen is a Senior Lecturer in Marketing at Lapland UAS, Multidimensional Tourism Institute and PhD researcher in Branding at Oulu Business School. Her mission is to help people and businesses to accelerate growth with value-based branding. She also educates personal branding, digital marketing and strategic communication in organizations.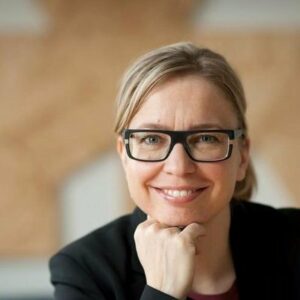 Director of Communications,
Metsähallitus, Finland
Forest Manager Terhi Koipijärvi is the Director of Communications at Metsähallitus. Koipijärvi has extensive experience in various management tasks in the forest sector and in managing responsibility at work both in Finland and internationally.
Development Manager,
Kaleva Media, Finland
Heidi Kananen is Head of Customer Experience in Kaleva Media and develops customer and content related data-, analytics- and AI solutions. She also educates business related AI solutions to organizations. She is co-author in a book called AI – New Tools of Business ( In Finnish Tekoäly – Bisneksen uudet työkalut) together with Harri Puolitaival.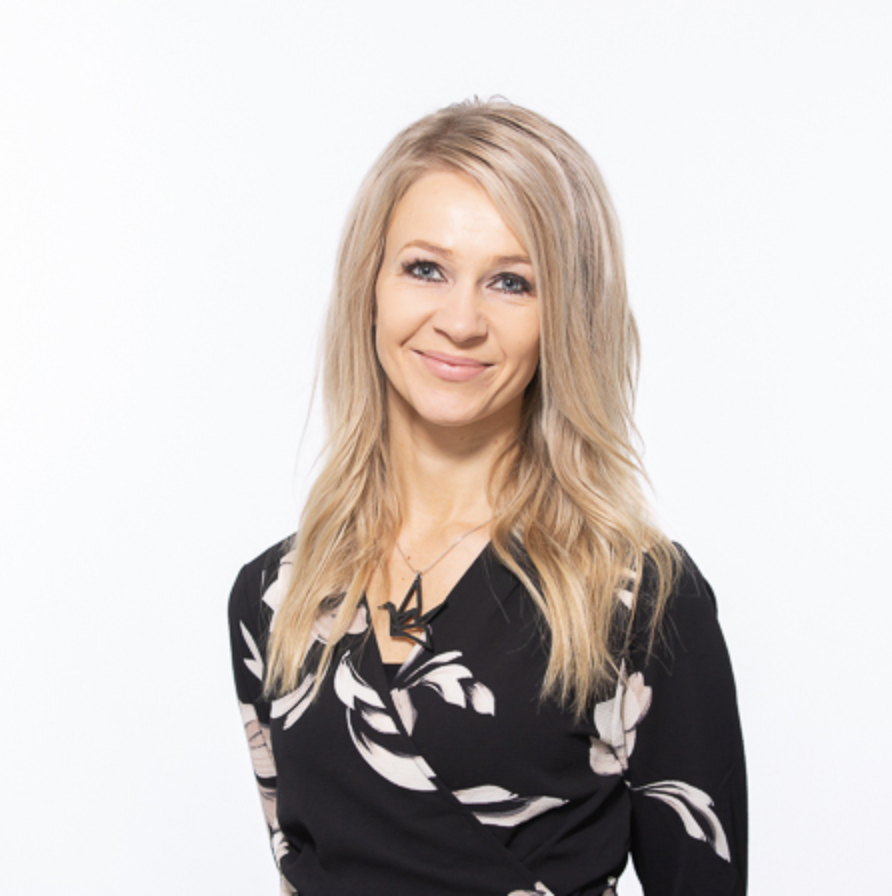 Insight Manager, Kaleva Media, Finland
Mari Jauhola vastaa Kaleva Mediassa markkina- ja asiakasymmärryksestä. Hän on tutkinut pohjoissuomalaisten asenteita ja arvomaailmaa, ja on kiinnostunut paikallisen identiteetin ymmärtämisestä sekä sen hyödyntämismahdollisuuksista pohjoisen markkinan elinvoimaisuuden kehittämisessä.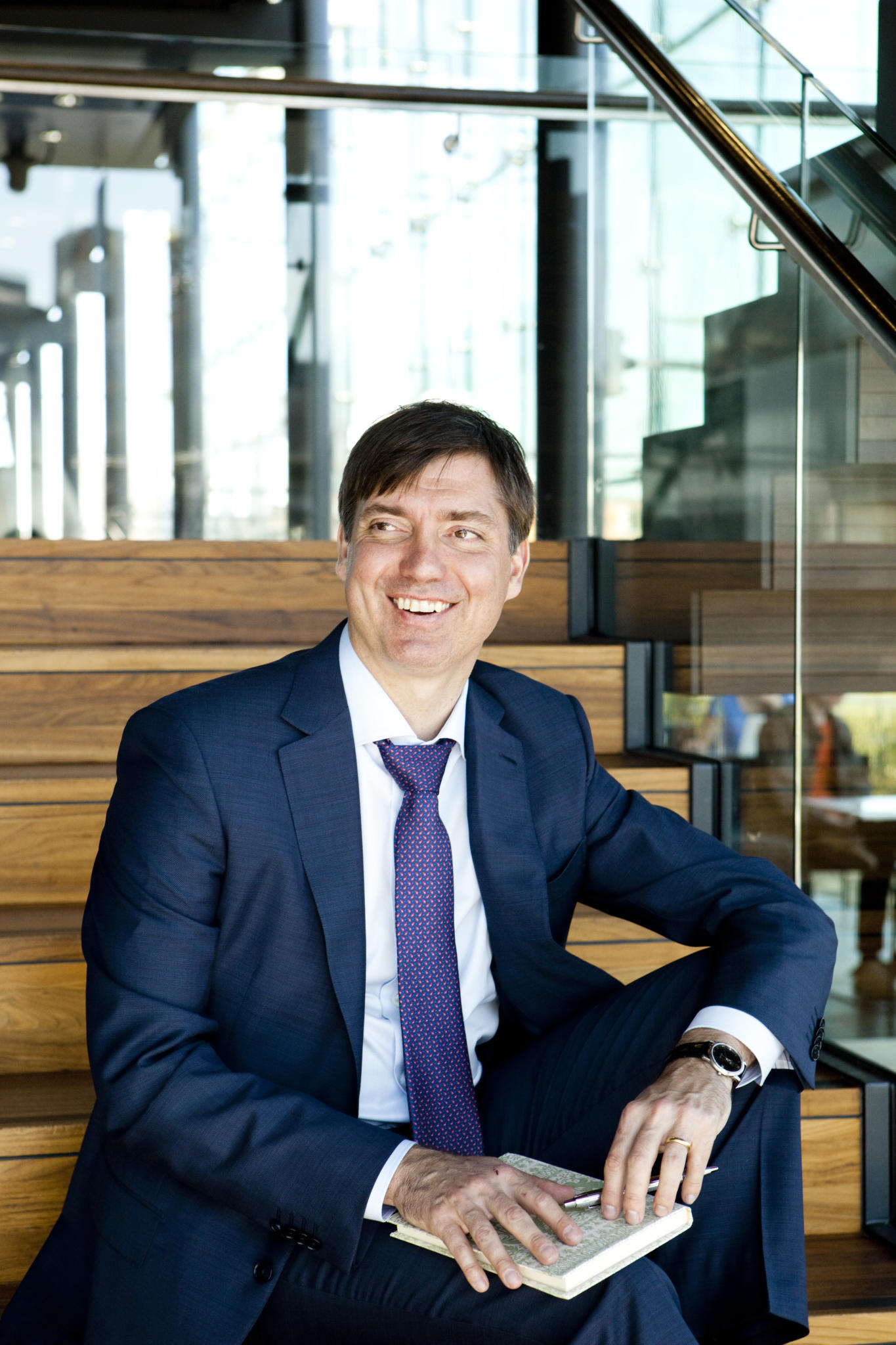 Adjunct Professor, Ph.D.
CEO, Research and Analysis Corporation of Finland
Mika Aaltonen is a Ph.D. (Econ.), Adjunct Professor (Foresight & Complexity), Fellow of The Kenos Circle in Vienna, Editorial Board Member of E:CO (Emergence: Complexity and Organizations) journal, Fellow of the Royal Society of Arts in London, and Member of The Millennium Project in Washington. He is also Head and Chairman of the Board of StraX (the research unit for strategic intelligence and exploration of futures) at Helsinki University of Technology and the CEO of Research and Analysis Corporation (RAC) of Finland.
Mika Aaltonen has consulted with governments and senior executives in several countries. He has written 12 books and numerous articles on decision-making, anticipation and change in society. Mika's keynote themes include Strategy, Decision-making, Future trends and Complex cause and effect chains.
"Since the time immemorial, the search for a reliable problem-solving strategy has occupied some of mankind's finest minds. Mika Aaltonen is one of those minds" (The Royal Society of Arts Journal, August 2007.)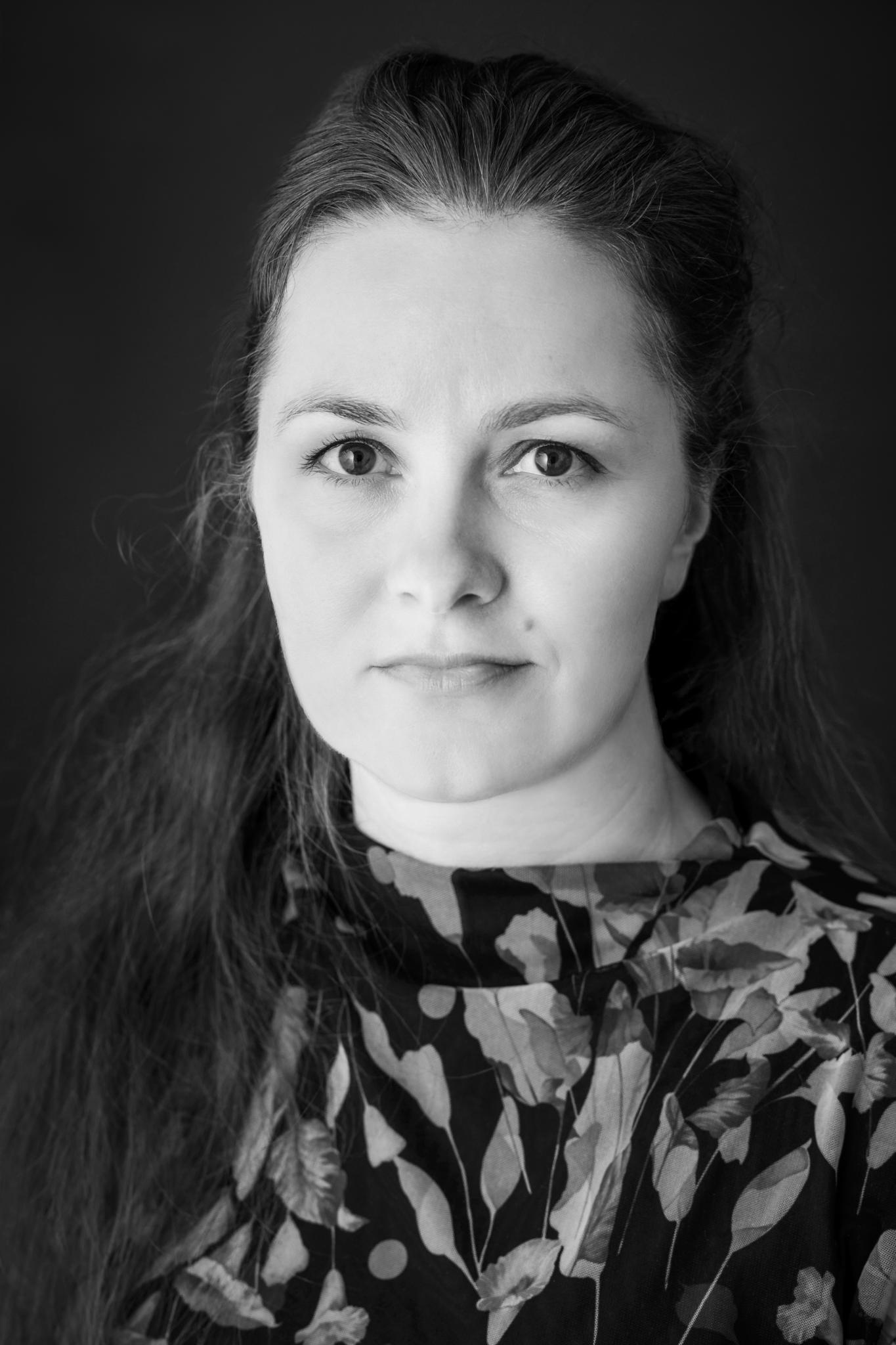 Senior Lecturer, PhD
University of Lapland, Finland
What is tourism mobility in the future? Recreating the Arctic mobility ecosystem
Maria Hakkarainen (PhD) is a Senior Lecturer at the Multidimensional Tourism Institute, Faculty of Social Sciences, University of Lapland. She is an expert in tourism participatory economies: tourism mobility ecosystems, tourism sharing economy, participatory research methods and project development. She has been involved in several national and regional level tourism development processes and projects. Currently Maria works as project manager for Foreign Individual Travelers hospitality and Mobility Ecosystem, FIT ME! -project funded by Business Finland.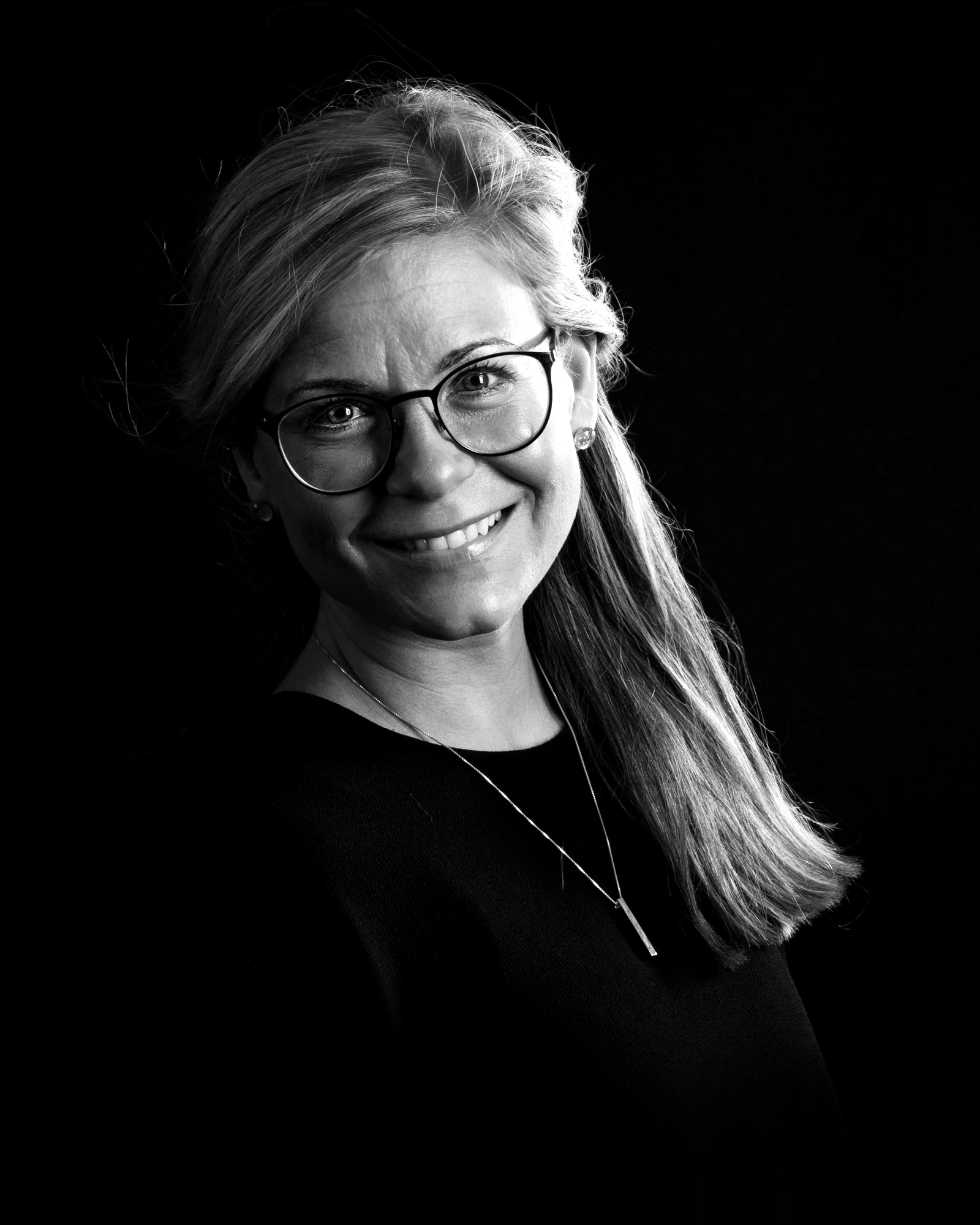 Lasilinkki Ltd. Finland
Essis by Lasilinkki
Lasilinkki Oy is reputable full-service glazing company from Kuopio,with four decades of experience in the design and execution of glass solutions.
Essis by Lasilinkki Is a trademark belonging to the third generation entrepreneur of the company.
We design and manufacture custom- made glass products for interior decoration.
Essis products are always unique and handcrafted in our company.
Our specialty is the knowledge to develop versatile interior glass products from recycled glass.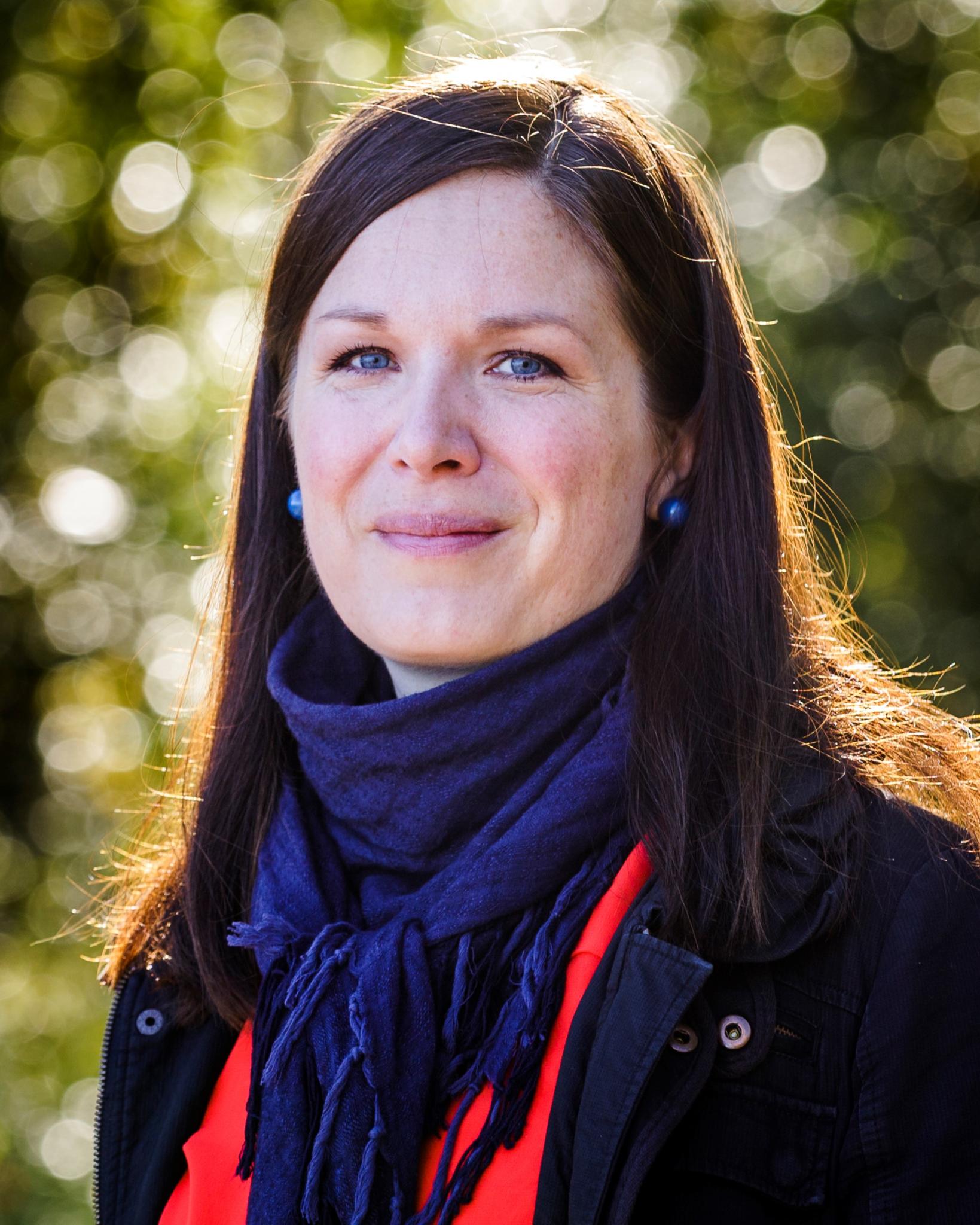 Senior Lecturer, PhD
University of Lapland, Finland
What is tourism mobility in the future? Recreating the Arctic mobility ecosystem
Minni Haanpää (PhD) is a Senior lecturer in Tourism Research at the Multidimensional Tourism Institute, Faculty of Social Sciences, University of Lapland. Her expertise lies in the areas of co-creation, tourism and event experiences, responsible tourism consumption and ethnographic methodologies, namely videography. In her work Minni has used and developed service design methods based on foresight-thinking to tackle multidimensional challenges of tourism. She is also passionate about the popularization of scientific knowledge and she is one of the founders of Lapland Responsible Tourism Network as well as a podcast host.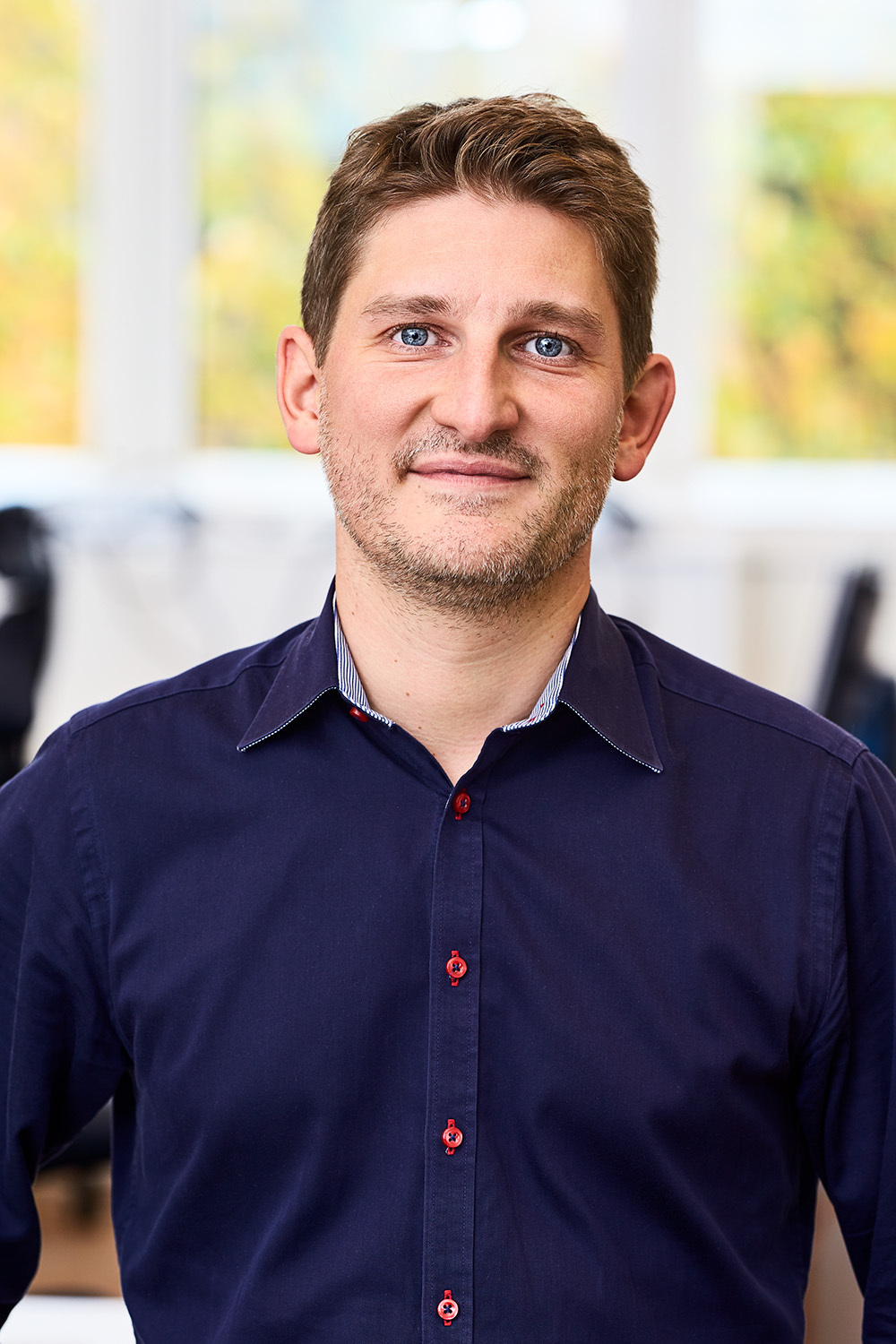 Senior Expert, McKinsey Design, Sweden
Senior Expert, Service Design & Innovation
Empowering Employees to create stellar Customer Experience
McKinsey Design | Stockholm Studio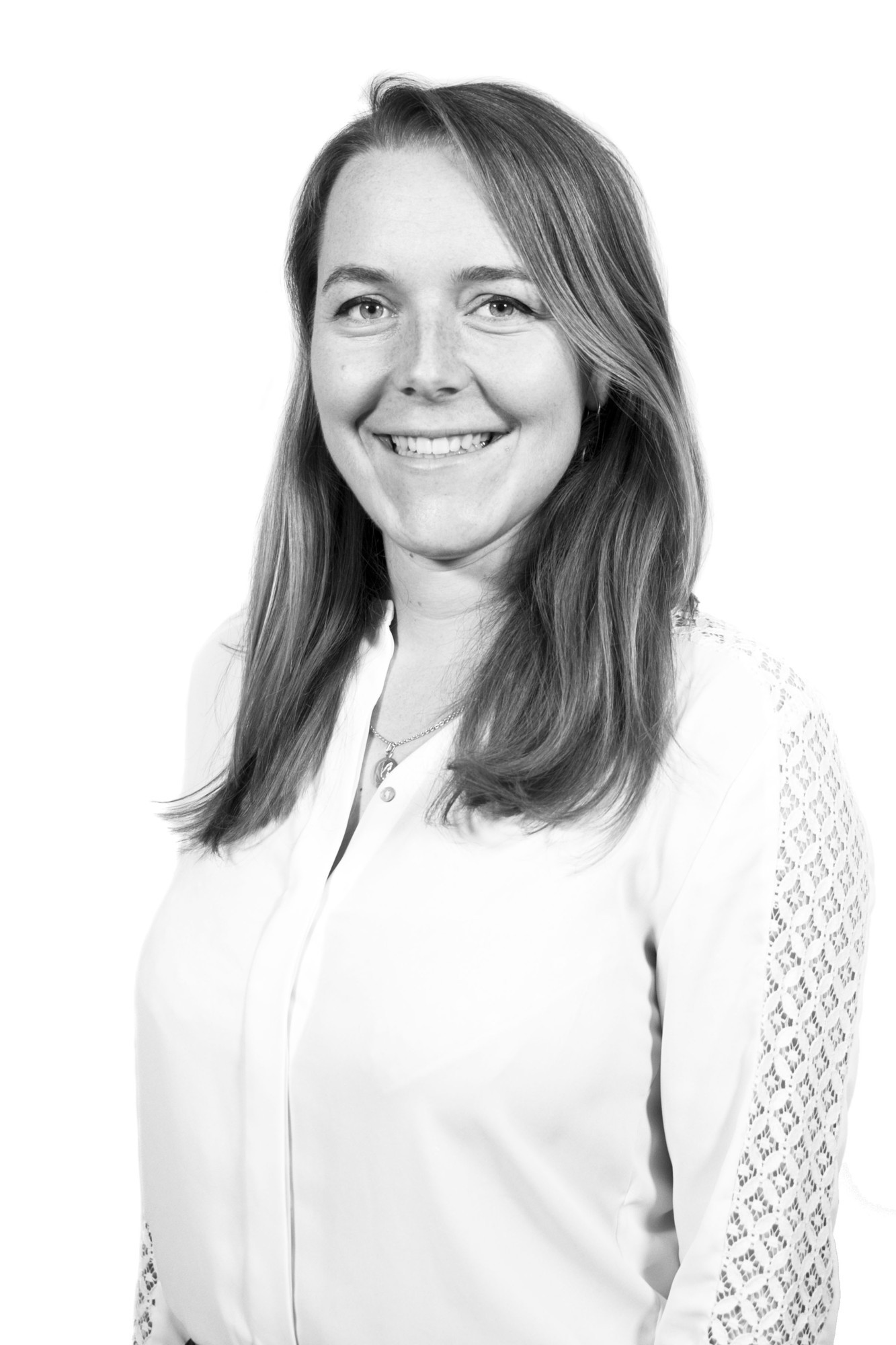 Senior Expert, McKinsey Design, Sweden
Senior Expert, Service Design & Innovation
Empowering Employees to create stellar Customer Experience
McKinsey Design | Stockholm Studio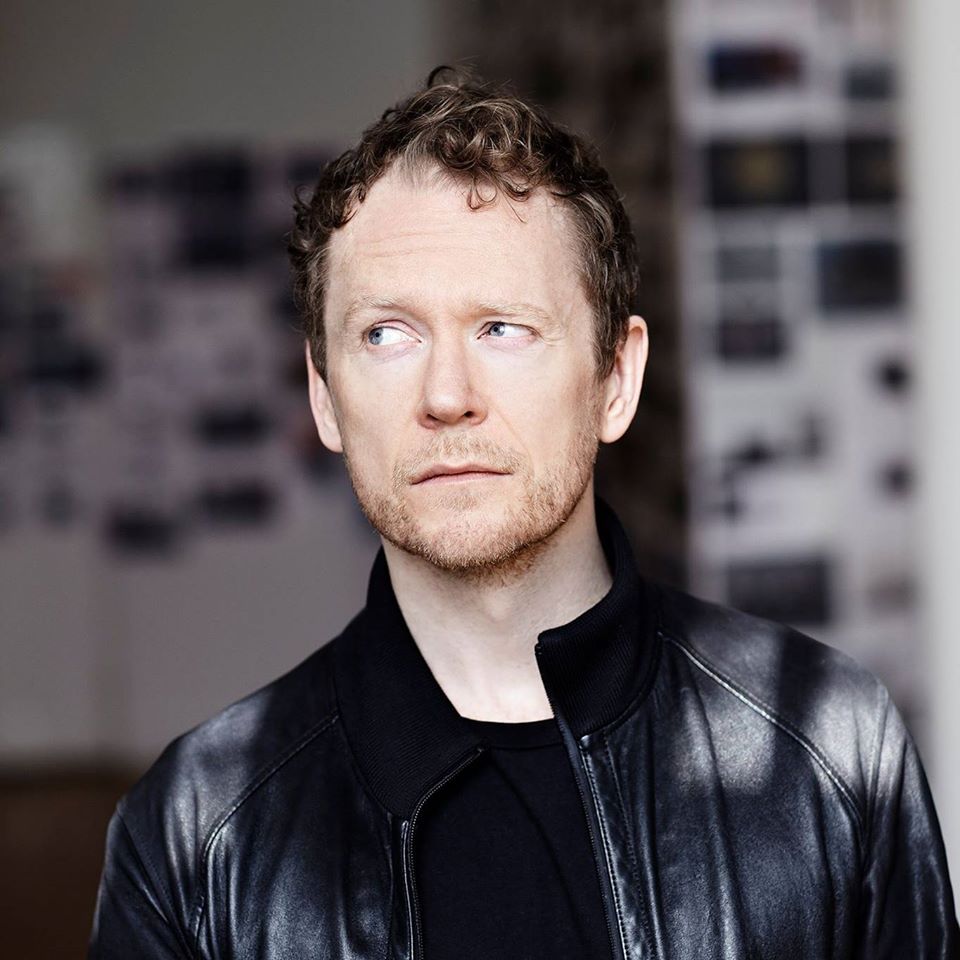 Johannes Torpe Studios, Denmark
The founder and multidisciplinary designer behind Johannes Torpe Studios, Danish designer Johannes Torpe is an unconventional creative in every way imaginable. Guided by the belief that we do our best work when we pursue things that move us, Johannes Torpe is an advocate for an unrestrained and intuitive approach to design and life in general.
As former Creative Director of Bang & Olufsen and as a practitioner who has worked across a multitude of continents and industries, he shares food for thought on various themes; such as experience design and sources of creativity to name a few .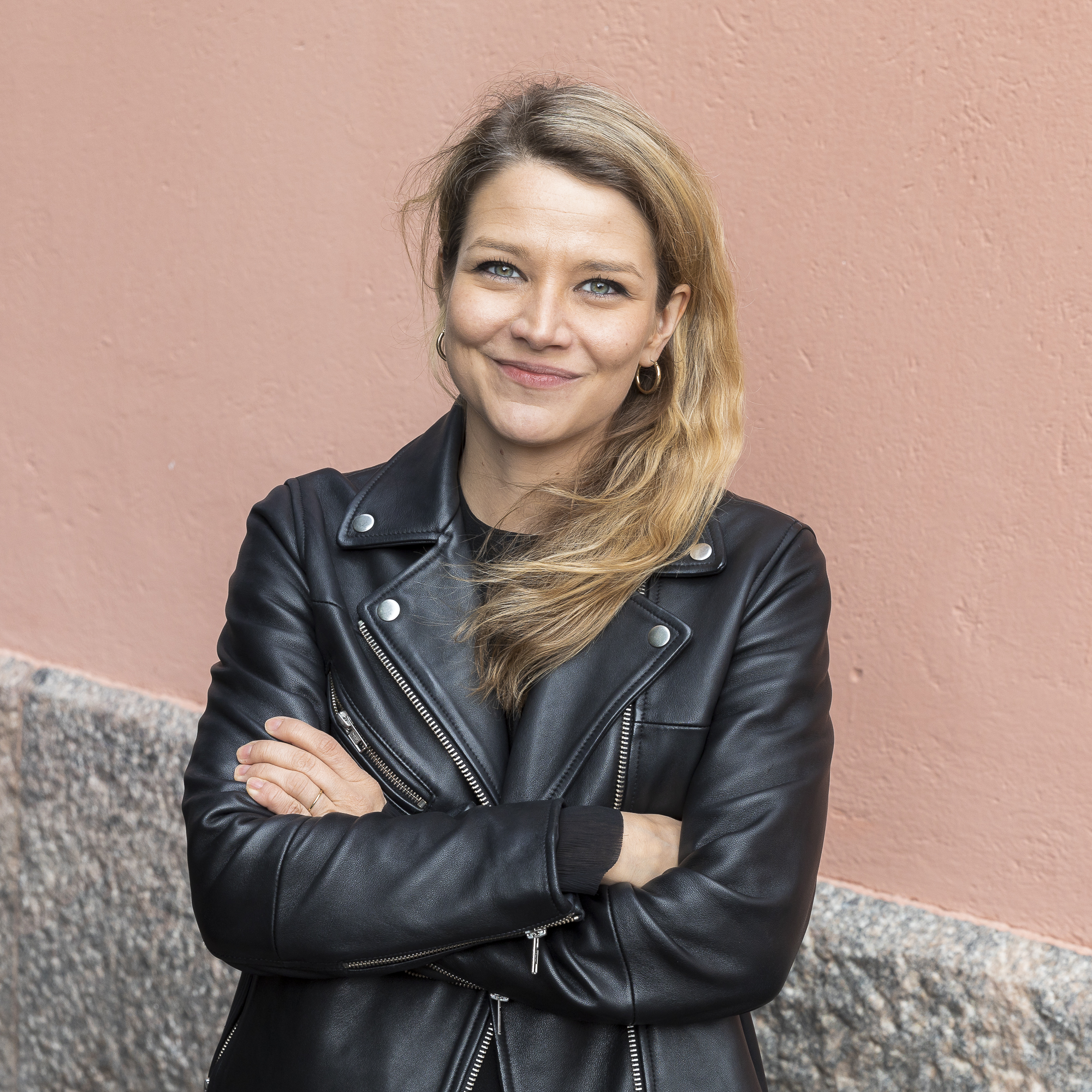 CEO,
Indieplace Ltd. Finland
Indieplace was founded in 2009 and it is Finland's first influencer marketing agency. Formerly known as Indiedays, the company started as a blog portal, and has since developed to be Finland's market leader in influencer marketing. Today the agency's influencer network has over 600 influencers. Indieplace offers its clients comprehensive & productive influencer marketing from planning to execution. Some examples of Indieplace's clients are Olympus, Viaplay, Posti, SOK, WWF & Hartwall.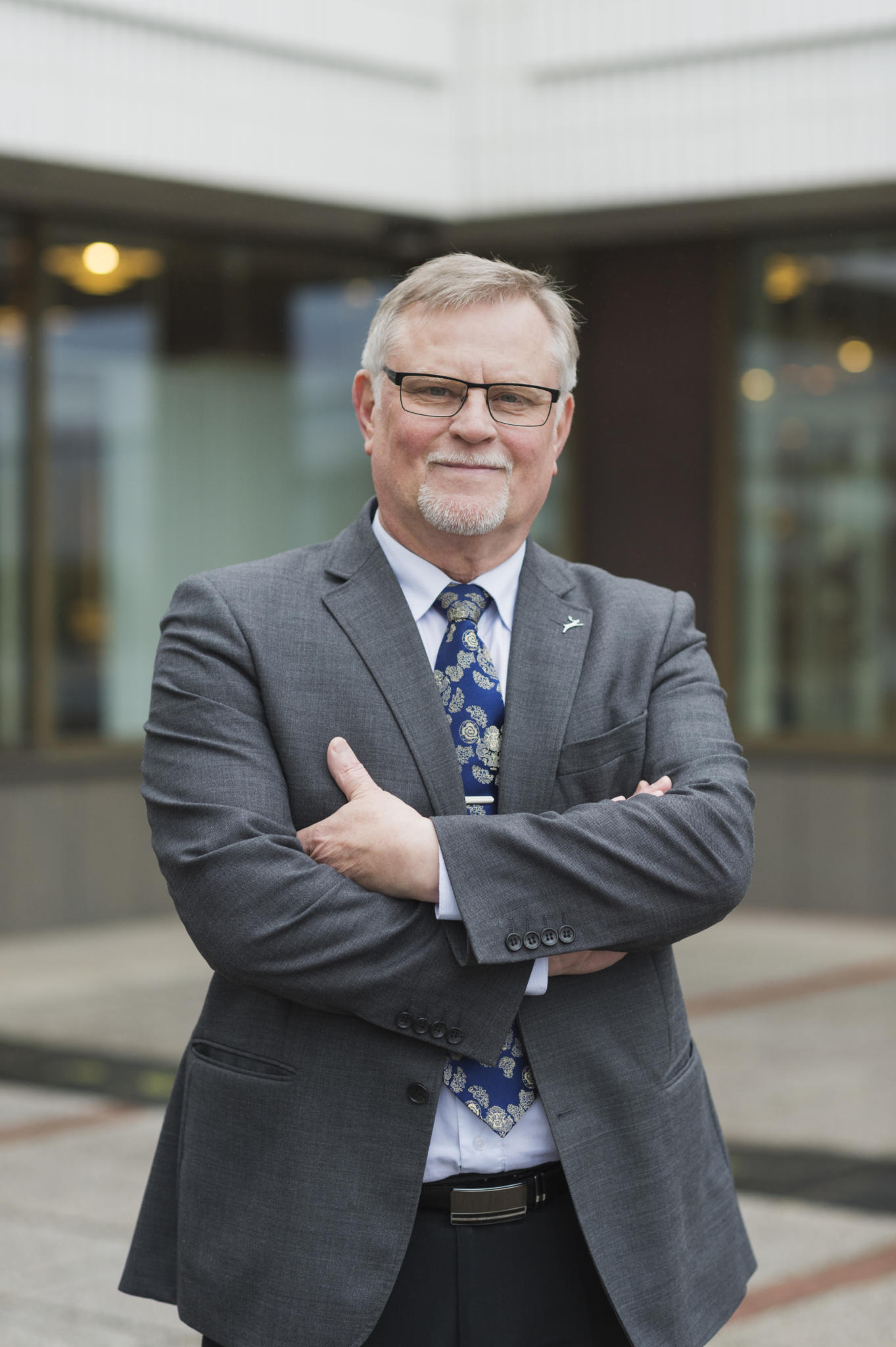 Mayor of Rovaniemi
Mayor Esko Lotvonen has four decades of experience in the development of northern and Arctic regions. He is a founding member of several international cooperation organisations that currently promote the Arctic region's businesses, civic environment and everyday life.
"As a major city of the Arctic region, Rovaniemi has become a leading location for Arctic tourism and a place where Arctic design is used in many versatile ways for the development of the region. The city's Arctic nature provides numerous opportunities for responsible business activities and for enriching the lives of our citizens. Our design expertise has helped refine these opportunities and increase our appeal. It has also helped streamline everyday life here in the Arctic region," concludes Mayor Lotvonen.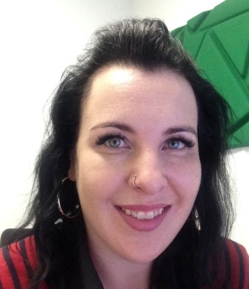 Dr Susan Kunnas
Future Bio Arctic, Natural Resources Institute Finland (LUKE)
PhD in Inorganic Chemistry
Inorganic-Organic Coordination Chemistry, QC
University of Eastern Finland
Susan is currently working as a Research Scientist at Production systems unit at LUKE. She is in charge of chemical and quality control solutions at business interface in the field of natural raw materials and products. In addition, the development of new applications for bioactive molecules of arctic plants, for example to substitute synthetic chemicals used in textiles, is her core research. Susan is Project Manager of ERDF Future Bio-Arctic Design (F.BAD) and Arctic Fingerprint for natural raw materials projects and specialist in several other projects such as ASR: Arctic Smartness RDI- Excellence (ERDF) and InnoTrea: Boosting the use of high-value substances from trees: innovating treatment techniques for improved usability in products (Academy of Finland).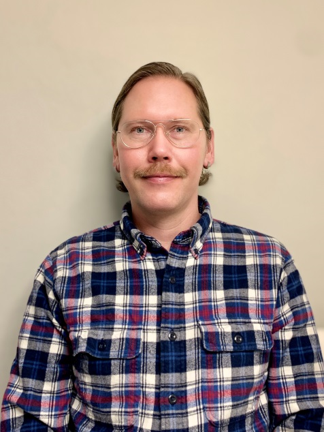 Dr Risto Korpinen
Natural Resources Institute Finland (LUKE)
DSc (Tech) in Fibre and Cellulose Technology
Pulping chemistry and technology, wood chemistry
Åbo Akademi University
Risto is currently working as a Research Scientist at Production Systems unit at Luke. He develops new environmentally sound fractionation methods for forest-based and agricultural biomasses giving emphasis to the utilisation of side streams such as sawdust, bark, stalks and husks. The aim is to obtain compounds maintained their original molecular structure. The work is carried out using laboratory scale and demonstration scale appliances. Another aim is to achieve complete biomass utilisation and generation of zero waste. Risto is project manager of Luke funded project PolyCoat, biopolyester based hydrophobic and antimicrobial coating of lignocellulosic materials, and researcher in several other projects such as Future Bio-Arctic-Design (ERDF), OptiBark (Business Finland), HerääPahvi! (ESF), SIMBioPro, STORM and VALUEPOT (Luke).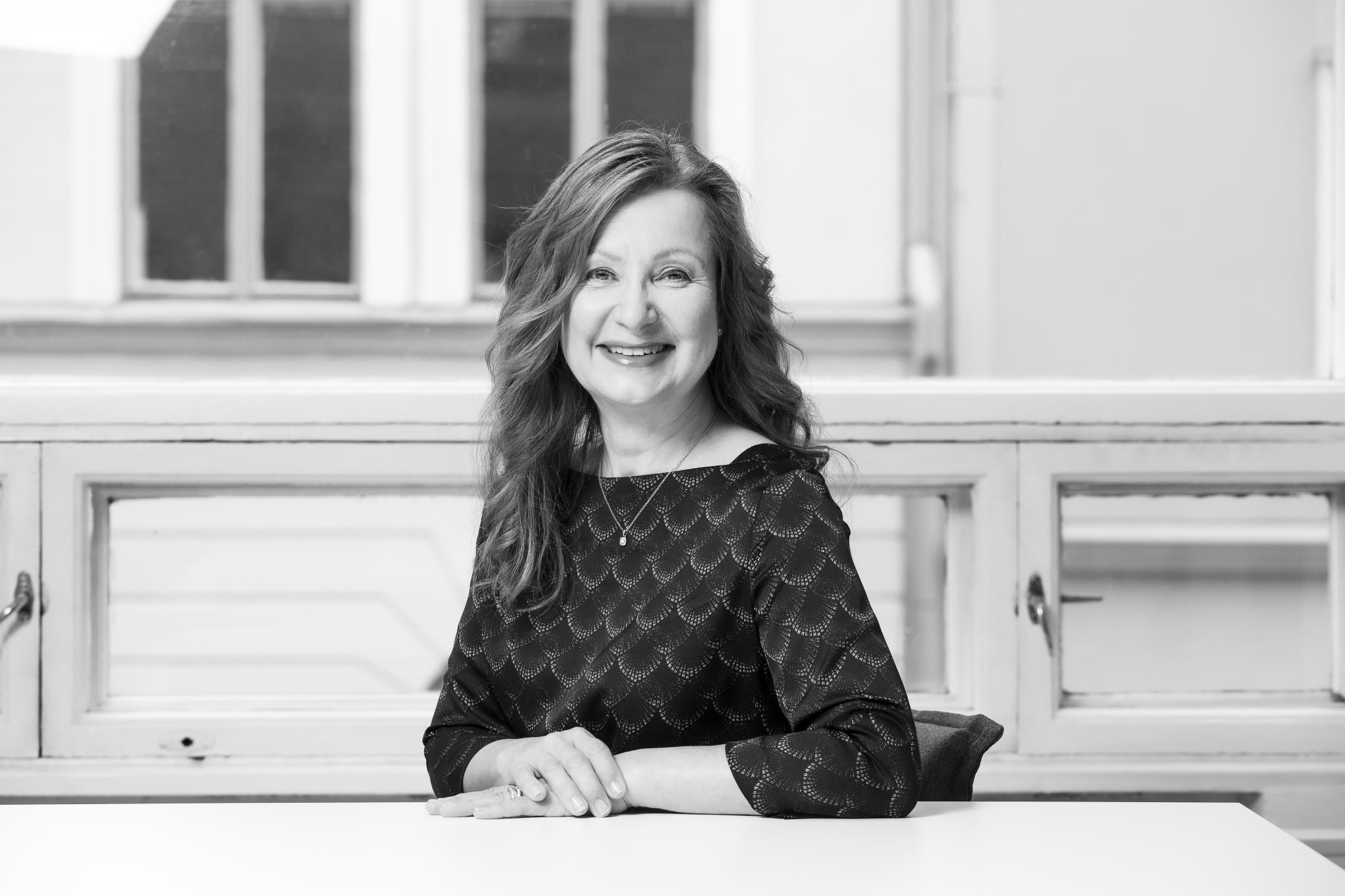 Sari-Liia tonttila
Senior Advisor/Founder,
Ahjo Communications Oy, Finland
Sari-Liia Tonttila believes that communication and purpose have the power to change companies and get people to change the world. She has a long career in developing thought leadership for companies and organisations, both nationally and internationally. It has always been important to her that successful companies use their influence to make the world a better place, instead of only making a profit. She has worked hard in order to help companies achieve this.
Since 2010, she has served as a board member in the Finnish Association of Marketing, Technology and Creativity MTL. She has been a member of the board for the Council of Ethics for Communication. Sari-Liia is a former journalist at YLE, whose love for good journalism and content will never tail away. Tonttila emphasizes communicating awareness and meaning by building thought leadership. Therefore, she feels that this is the highlight of her 23-year career in a communications agency.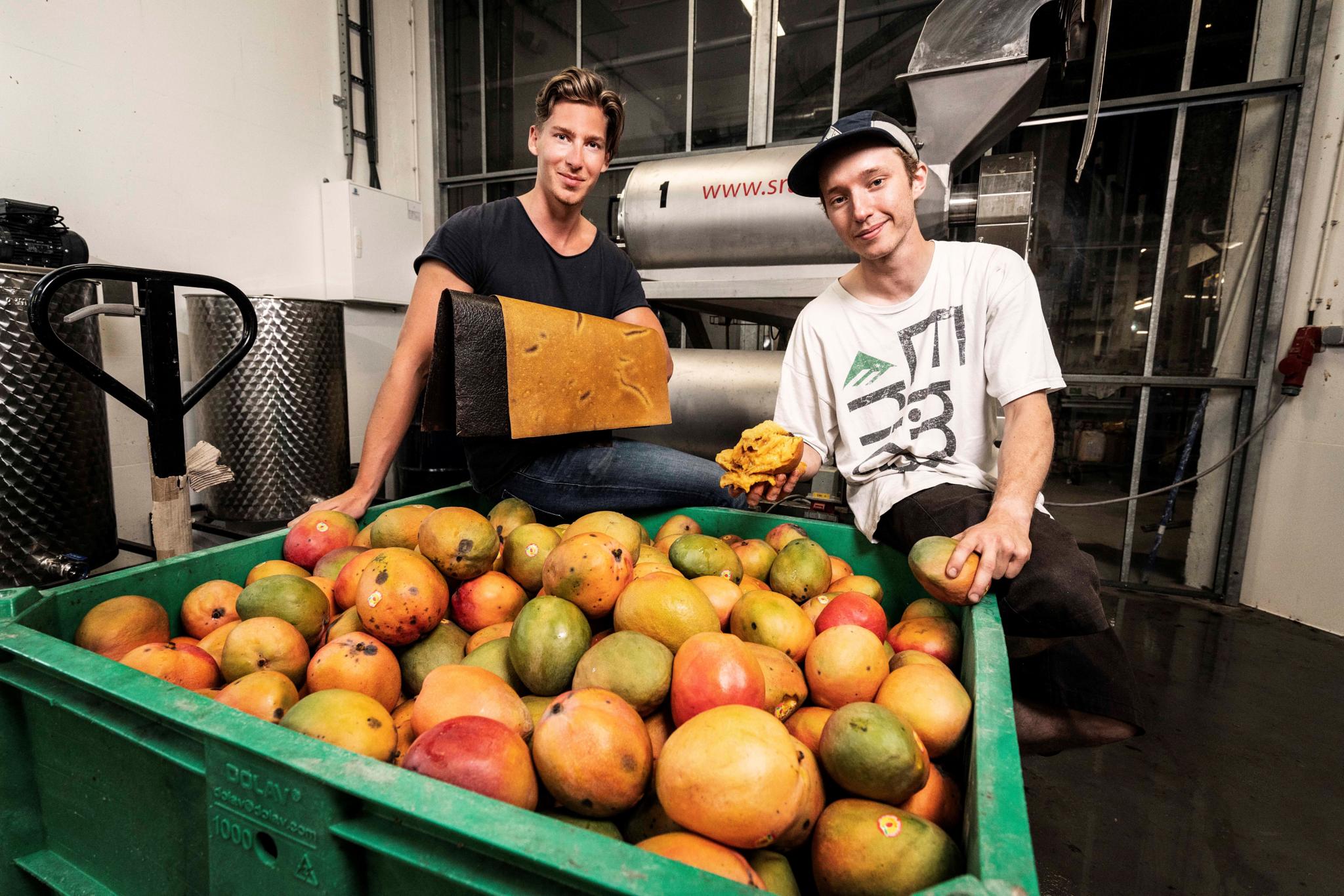 Koen Meerkerk & Hugo de Boon
Fruitleather, Netherlands

Koen Meerkerk and Hugo de Boon are a Rotterdam based designer duo, graduated from the Willem de Kooning academy in Rotterdam. With a passion for creating value to things which have been labelled useless, the duo has placed themselves in today's circular economy. Facing and solving problems from a designer point of view. With a bachelor's degree in spatial design, the two young designers have placed their focus on the development of innovative material. After graduating, they moved into their new workplace in Bluecity where they work together with other circular businesses towards a zero waste economy. The vision at Fruitleather Rotterdam is not only to spread awareness of the food waste issue, but also to show how waste in general can be used in a positive way.
Over the years they have been experimenting on how to convert left-over fruit into leather-like material. By doing so, they are able to bring a eco-friendly and animal-friendly product to the market.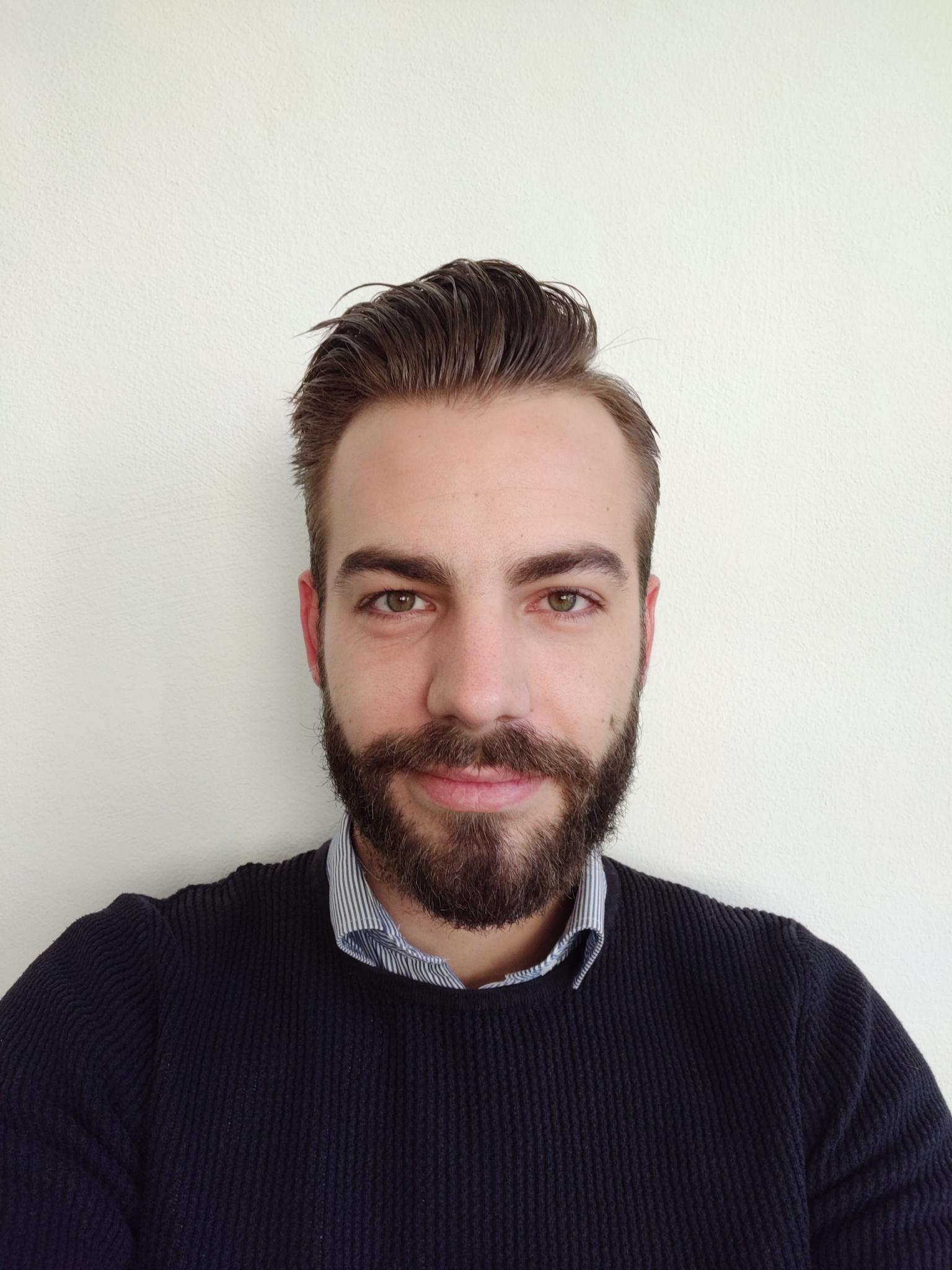 Bastiaan Terhorst
Innoboost / Forty, Netherlands

In his work at Forty and Innoboost, Bastiaan tries to bring circular and digital together to enact positive change through business innovation. Starting from a deep dive into challenges, he creates scalable products and services that you will no longer want to live without, by putting people at the heart of innovation.
Innoboost helps organizations create profit to be proud of through circular business innovation. Staging customer experiences, they enable organizations to focus on the ones that matter and innovate for positive impact. They've created breakthrough and incremental innovations that last and accelerate fundamental change in the way businesses produce and customers use goods and services.
Forty designs scalable products that people will no longer want to live without, one day. In five clearly defined phases, they take a problem and transform it into award winning innovations with paying users and motivated team members who are able to keep growing. Forty thinks and acts like a start-up, taking smart shortcuts and working with organizations as their founding partners.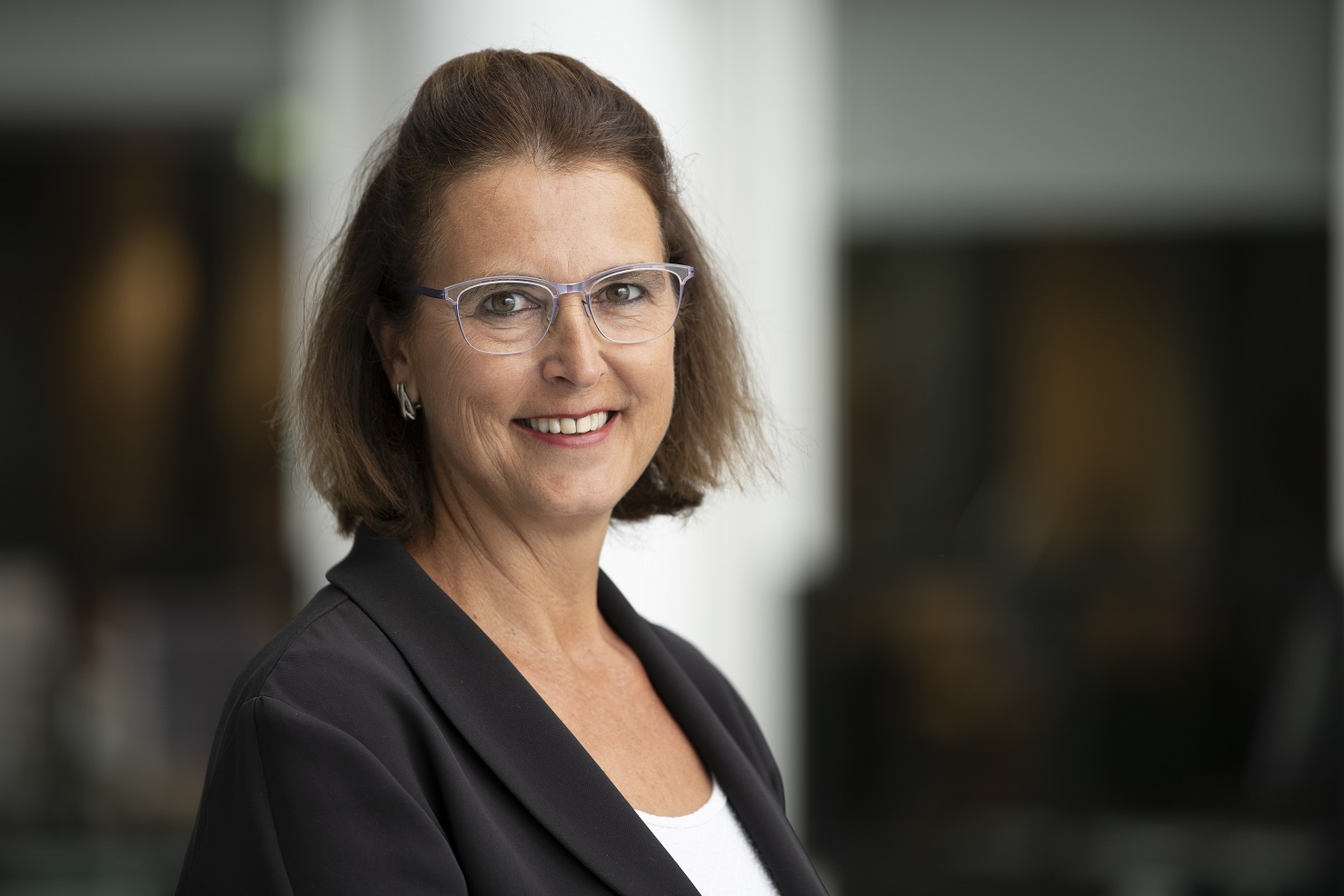 Desirée Kopmels
Ambassador of The Netherlands to Finland
Desirée Kopmels recently took up her duties as Ambassador of The Netherlands to Finland. She has experience in the field of multilateral negotiations, security issues and European Affairs, amongst others.
The Netherlands has a long history with the Arctic as parts of it were discovered by Dutch explorers looking for a Northern passage by sea. Nowadays our interest is mainly in the field of sustainability. Research in the Arctic is important, in particular in the context of the impact of climate change. Rising sea levels are of great concern to us due to our low lying coast lines. We believe in the possibilities of technology and innovation in tackling the challenges in the Arctic.
The Netherlands has been an observer to the Arctic Council already since 1998.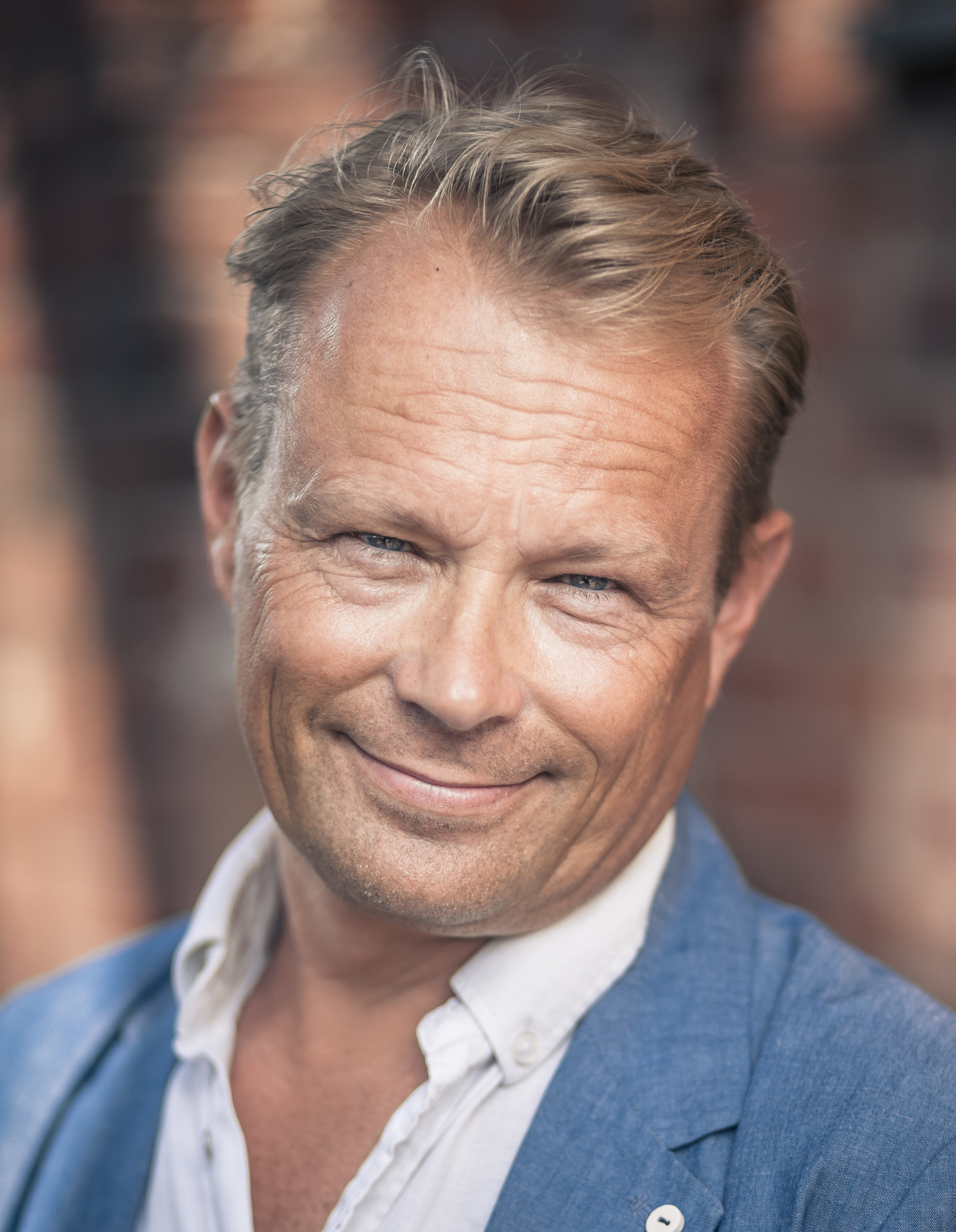 Petri Pesonen
Finlayson Ltd.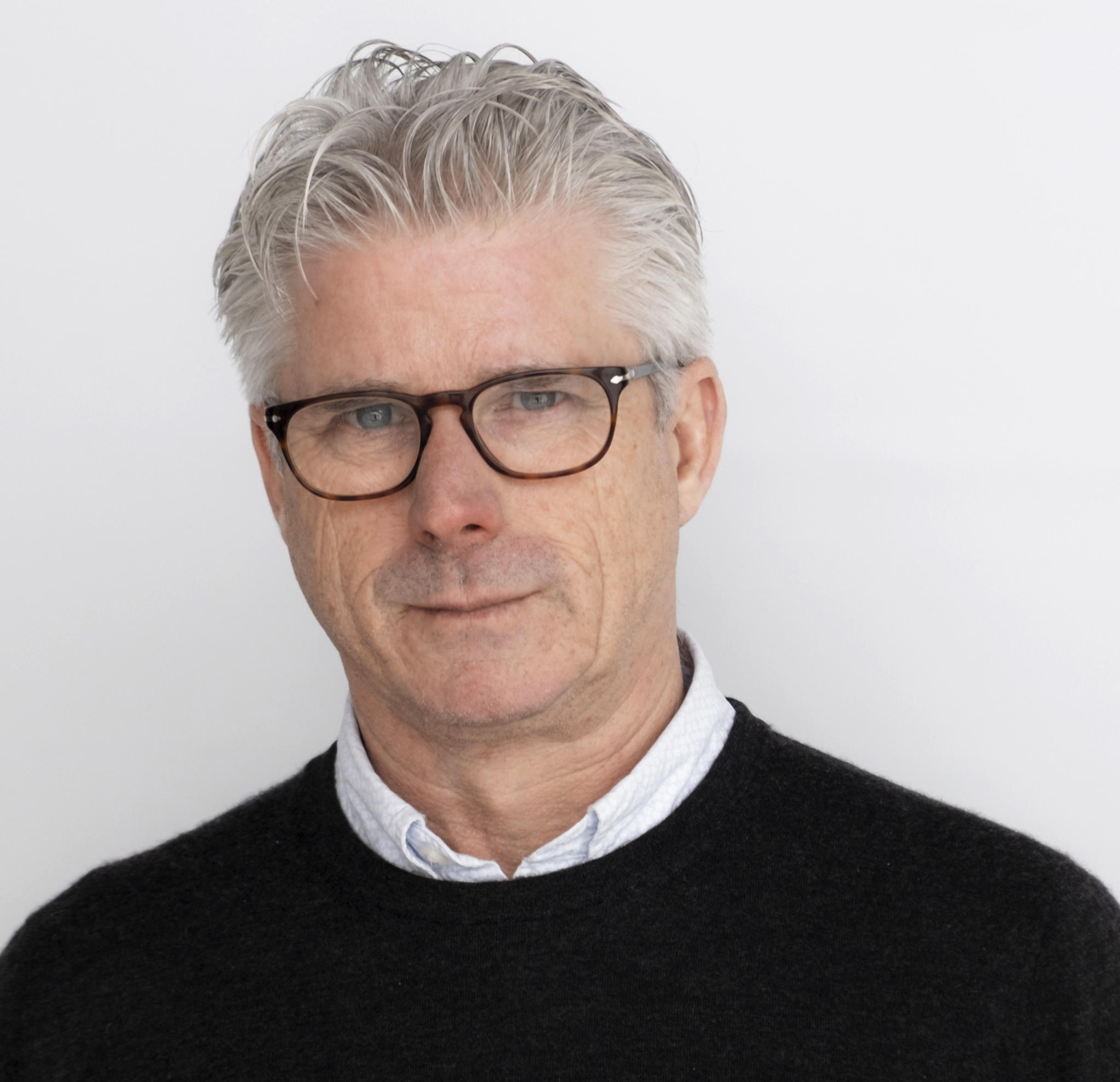 Senior Vice-President of Design, Innovation and Creative Services at BRP, Denys Lapointe manages Canada's biggest in-house design studio.
Over 110 experts from a variety of fields work with him to create the next generation of vehicles for the riders of tomorrow. Together, they have won more that 115 international design awards.
Denys was inducted into the National Marine Manufacturers Association Canada (NMMA Canada) Hall of Fame in 2017 for his contributions to the marine industry. He is a member of the following design associations: the World Design Organization, the Industrial Designers Society of America, the Association of Canadian Industrial Designers and the Association des designers industriels du Québec.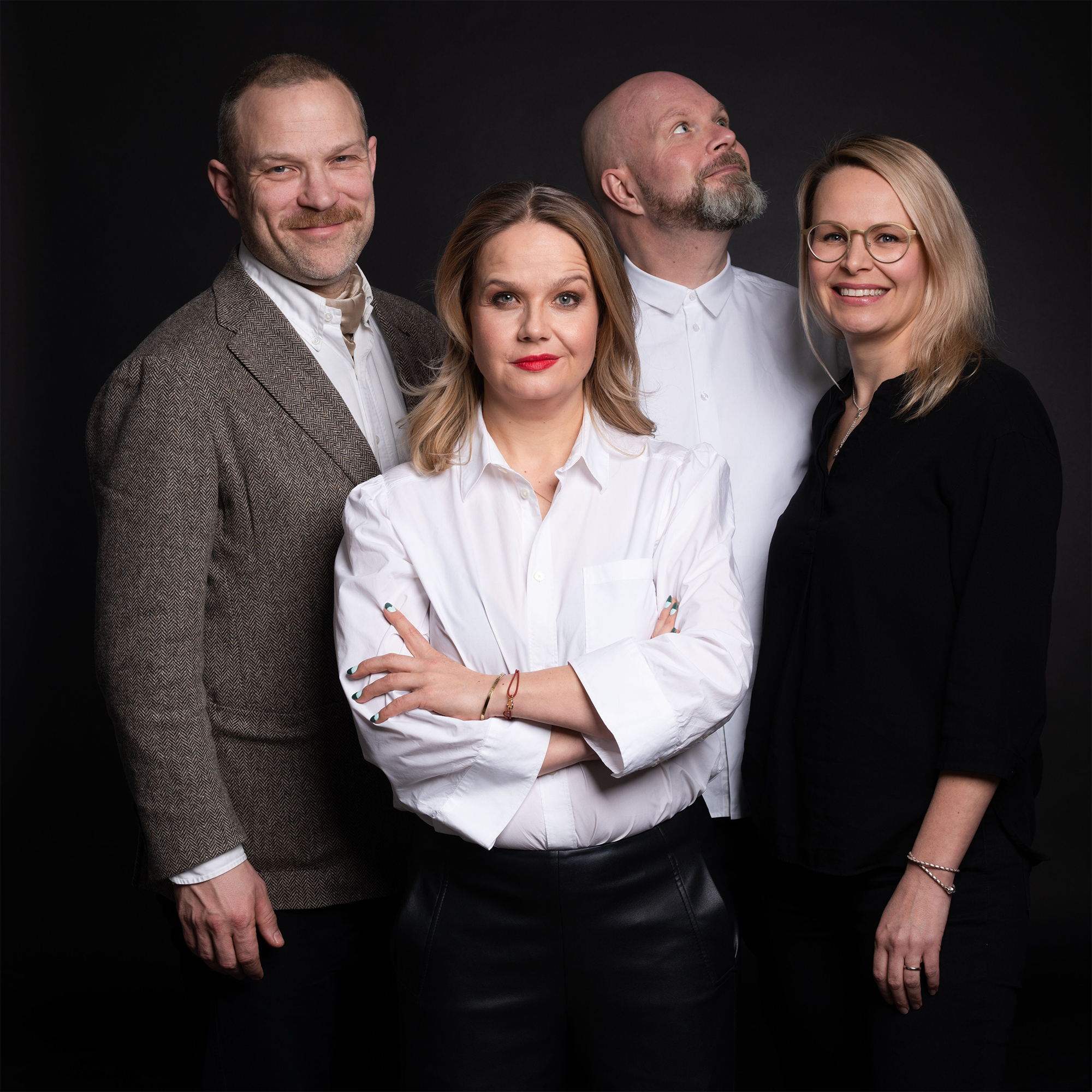 Things+
Things+ explores the intersection where design thinking and strategy meet. We explore how overlapping these themes can provide new avenues for innovative, inclusive and future oriented organizations to prosper.
We are a collective of design & strategy professionals (4), working actively on normalizing and demystifying design thinking. We are available on Spotify, Apple Podcasts and Soundcloud and communicate via Twitter, Facebook and LinkedIn.
The podcast is not affiliated with any organization or agency and is not a commercial for profit entity.
The 4 design professionals are:
Petri Lattu is an internationally awarded designer and strategist who strives to translate futures into actionable everyday.
Liisa Holma is a strategy leader who has extensive experience in managing and implementing experiential change in large companies.
Ulla Jones is an expert in building and managing in-house design competencies in large organizations.
Sampo Axelsson is an urban culture activist, creator and a strategist in the cross section of communications and strategic transformation.