Recruiting of Design Professionals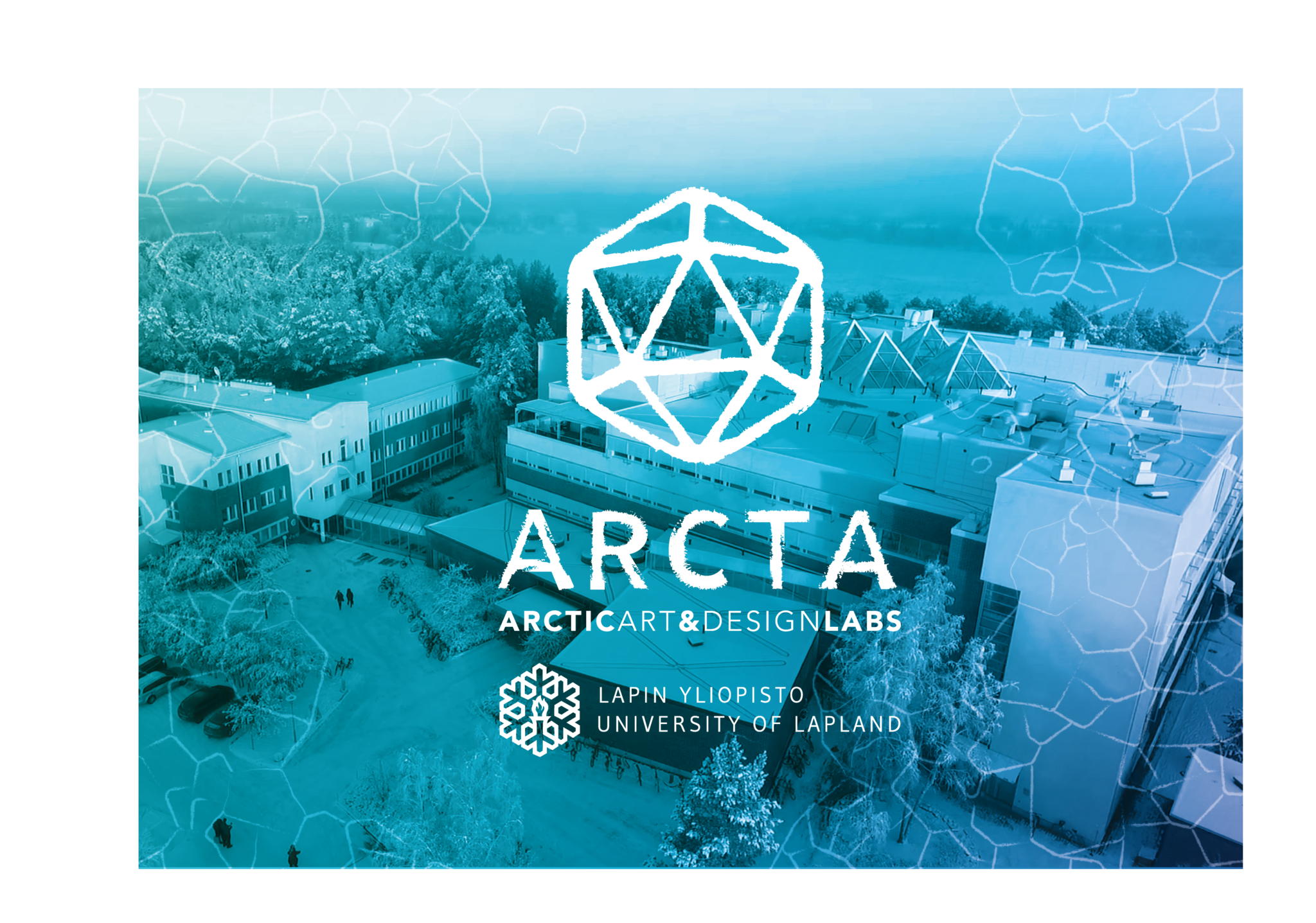 Bringing Forth the Creative North.
Welcome to Arcta! We are a diverse link between design know-how and need in the north.
ARCTA – Arctic Art & Design Labs is a design centre located in Rovaniemi, Arctic Circle built around the expertise, facilities and networks of Faculty of Art and Design at University of Lapland. In the main role are innovative students together with professional education and research as well as design and art operators in Lapland.
Together we offer fresh solutions in the fields of service design, graphic design, industrial design, audiovisual design, interior design, clothing design, textile design as well as art and art education. Our services are especially for startup- and SME companies as well as public organisations in Lapland. Yet, we do also a lot of national and international collaboration. For design producers we offer practical support i.e. in form of startup premises and a wide network for different kind of projects.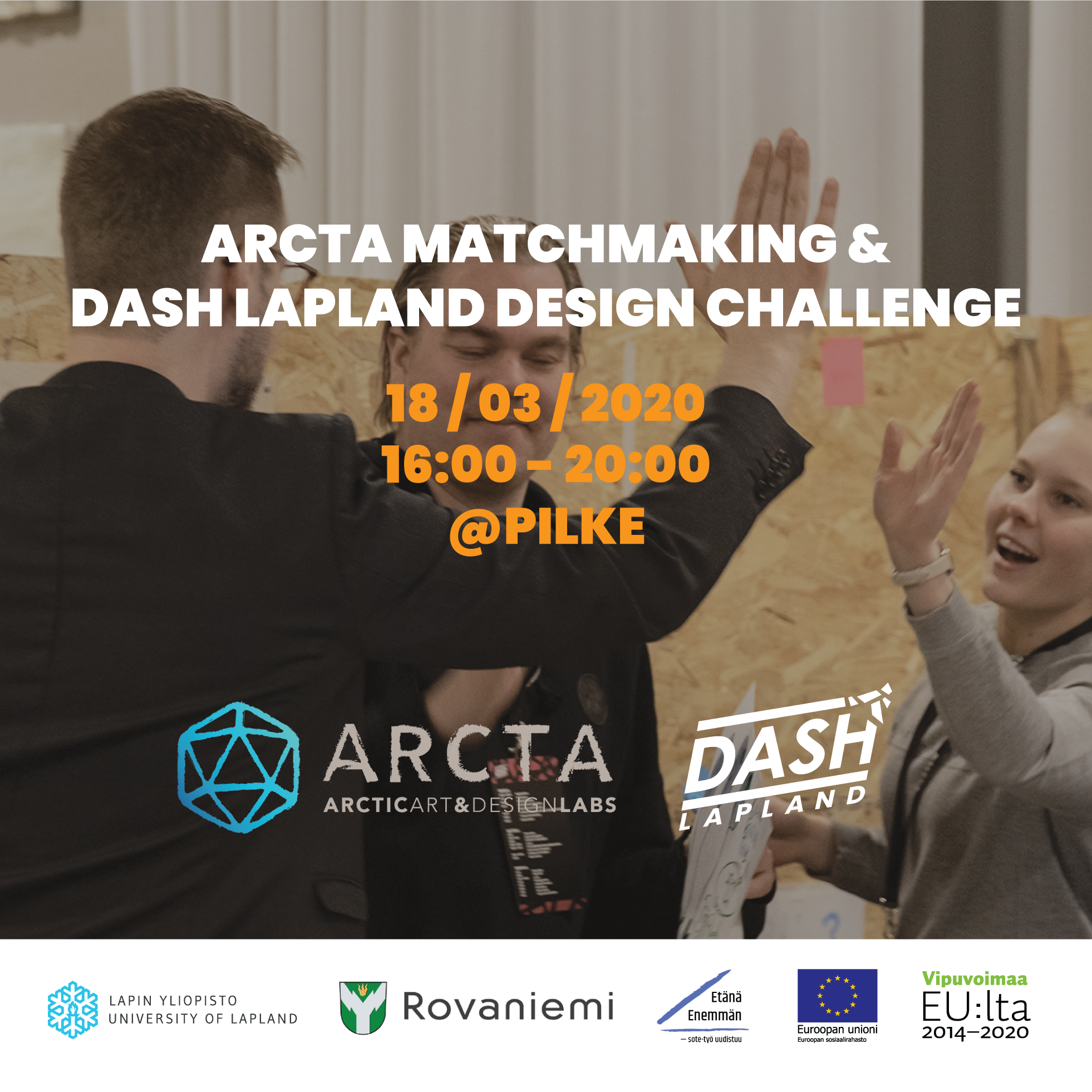 ARCTA MATCHMAKING & DASH LAPLAND DESIGN CHALLENGE
Do you need design? Do you provide design? Would you be interested to know more about the opportunities of design and creative problem-solving in developing solutions for different challenges? Or are you looking for new talent to help you with more diverse challenges of your own?
We welcome you to a matchmaking event organized in cooperation with Arcta and Dash Lapland! Come and show your know-how, look for new talent – or you can just come to network for future. You will also learn about the possibilities to apply design, art and creative problem solving.
The relaxed and efficient atmosphere will offer a possibility to find the right partner – or partners – for You, whether you're an entrepreneur, representative of an organisation or student.